BACK
CONCERT
Young Concert Artists
Festival Week 2014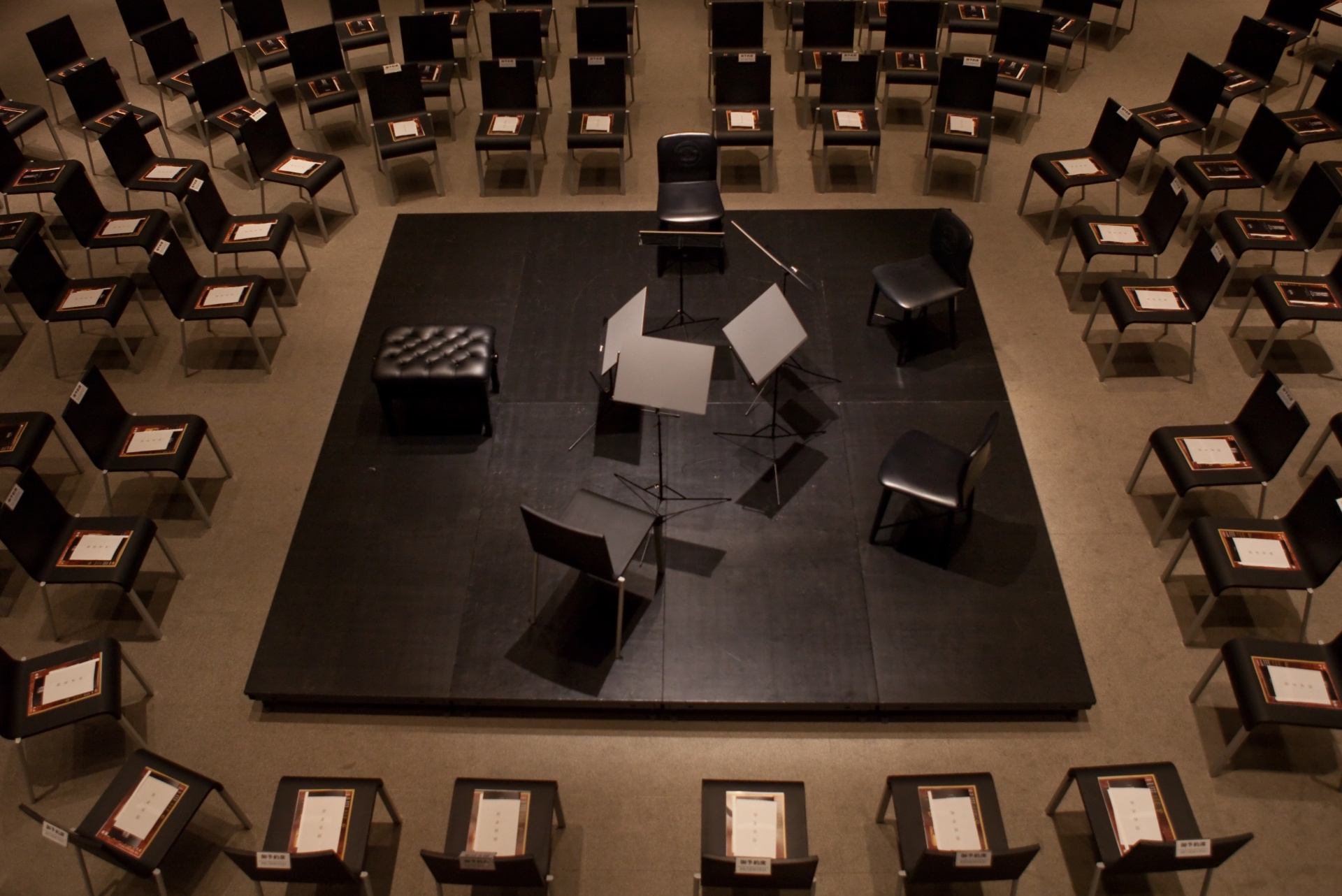 INTRODUCTION
"Young Concert Artists Festival Week at CHANEL NEXUS HALL, Tokyo 2014" will be held from June 6 through June 12, 2014.
The music festival, which stated in 2006 in collaboration between CHANEL NEXUS HALL and an American nonprofit organization named Young Concert Artists(YCA), marks the 9th anniversary in 2004. With YCA's young and talented artists coming from around the world as well as Japanese artists of YCA alumni who perform internationally, the CHANEL NEXUS HALL will be filled with their wonderful chamber music during the festival.
Since its opening, CHANEL NEXUS HALL has presented the classical concert series, "CHANEL Pygmalion Days" as a project cultivating young musicians.
YCA Festival Week was initiated by the internationally-recognized architect and designer of the CHANEL Ginza Building, Mr. Peter Marino, who also had served as Chairman of the Board of Directors for Young Concert Artists whose mission echoes the philosophy of "Pygmalion Days".
As we invite you to enjoy these chamber music concerts with the brilliant musicians of Young Concert Artists, we hope to share the spirit of supporting young talent as well.
SCHEDULE
View Program ▼
6

JUN

12 THU

18:00 Doors open / 18:30 Start performance

Ludwig Van Beethoven
Sonata No.14 in C-sharp minor, Op.27, No.2 ("Moonlight")
Louis Schwizgebel, piano

Claude Debussy
Premiere Rhapsodie
Jose Franch-Ballester, clarinet
Paavali Jumppanen, piano

Olivier Messiaen
From Vingt Regards sur l'Enfant-Jesus
Paavali Jumppanen, piano

Pyotr Ilyich Tchaikovsky
String Sextet in D minor Souvenir de Florence, Op.70
Paul Huang, violin
Bella Hristova, violin
Toby Appel, viola
Heiichiro Ohyama, viola
Alexandre Bouzlov, cello
Jan-Erik Gustafsson, cello

11 WED

18:00 Doors open / 18:30 Start performance

Ludwig Van Beethoven
Seven Variations in E-flat Major on themes from Mozart's Die Zauberflote, WoO.46
Alexandre Bouzlov, cello
Paavali Jumppanen, piano

Robert Schumann
Fairy Tales for viola, clarinet, piano, Op.132
Jose Franch-Ballester, clarinet
Heiichiro Ohyama, viola
Louis Schwizgebel, piano

Ernest Chausson
Concerto for violin, piano and String Quartet in D Major, Op.21
Bella Hristova, violin
Paavali Jumppanen, piano
Paul Huang, violin
Yoko Matusda, violin
Heiichiro Ohyama, viola
Jan-Erik Gustafsson, cello

10 TUE

18:00 Doors open / 18:30 Start performance

Giuseppe Tartini
Violin Sonata in G minor, "The Devil's Trill"
Bella Hristova, violin
Louis Schwizgebel, piano

Bohuslav Martinu
Three Madrigals for violin and viola ("Duo No.1") H.313
Paul Huang, violin
Toby Appel, viola

Claude Debussy
Preludes, Book 1
Paavali Jumppanen, piano

Carl Maria Von Weber
Clarinet Quintet in B-flat Major, Op.34, J.182
Jose Franch-Ballester, clarinet
Paul Huang, violin
Bella Hristova, violin
Heiichiro Ohyama, viola
Alexandre Bouzlov, cello

8 SUN

16:30 Doors open / 17:00 Start performance

Camille Saint-Saëns
Violin Sonata No.1 in D minor, Op.75
Paul Huang, violin
Louis Schwizgebel, piano

Esa-Pekka Salonen
Yta Ⅲ
Jan-Erik Gustafsson, cello

David Ludwig
Three Yiddish Dances
Bella Hristova, violin
Jan-Erik Gustafsson, cello
Paavali Jumppanen, piano

Gabriel Fauré
Piano Quartet No.1 in C minor, Op.15
Yayoi Toda, violin
Toby Appel, viola
Alexandre Bouzlov, cello
Louis Schwizgebel, piano

7 SAT

16:30 Doors open / 17:00 Start performance

Edvard Grieg
Cello Sonata in A minor, Op.36
Jan-Erik Gustafsson, cello
Paavali Jumppanen, piano

Rebecca Clarke
Prelude, Allegro, and Pastorale for viola and clarinet
Toby Appel, viola
Jose Franch-Ballester, clarinet

Maurice Ravel
Piano Trio in A minor
Paul Huang, violin
Jan-Erik Gustafsson, cello
Louis Schwizgebel, piano

6 FRI

18:00 Doors open / 18:30 Start performance

W.A. Mozart
Trio in E-flat Major for Clarinet, viola and piano, "Kegelstatt" K.498
Jose Franch-Ballester, clarinet
Toby Appel, viola
Paavali Jumppanen, piano

Olivier Messiaen
Quatour pour la fin du temps
Jose Franch-Ballester, clarinet

Franz Liszt
Hungarian Rhapsody No.6 in D-flat Major
Louis Schwizgebel, piano

Ludwig Van Beethoven
String Quintet in C Major, Op.29
Bella Hristova, violin
Yoshiko Nakura, violin
Toby Appel, viola
Heiichiro Ohyama, viola
Alexandre Bouzlov, cello
Free Admission by Drawing
Starting date

Tuesday, April 1
Deadline

Wednesday, May 7
Announcement of attendees

Mid May - Tuesday, May 20