BACK
CONCERT
Young Concert Artists
Festival Week 2013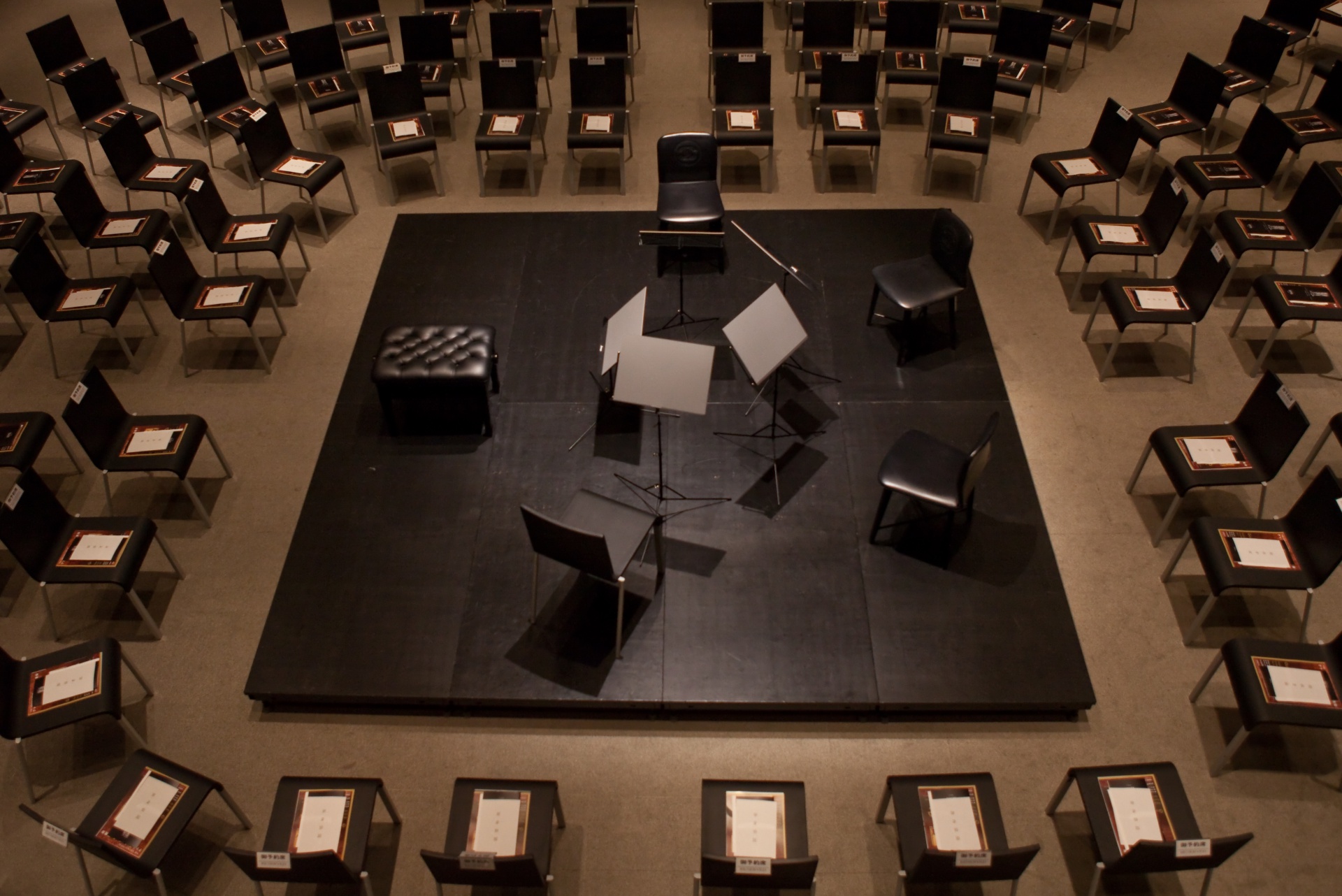 INTRODUCTION
"Young Concert Artists Festival Week at CHANEL NEXUS HALL, Tokyo 2013" will be held from May 31 through June 6, 2013.
This festival started in 2006 as the collaboration between Young Concert Artists (YCA) which is the nonprofit organization in U.S. and CHANEL NEXUS HALL. With your patronage, the festival will mark its eighth anniversary this year. The supremely talented young artists of YCA will visit Japan once again from countries all over the world. In addition, distinguished Japanese artists who began their careers with YCA will participate in the festival with their young colleagues. Their exciting performances together will resonate throughout CHANEL NEXUS HALL.
Since its opening, CHANEL NEXUS HALL has presented the classical concert series, "CHANEL Pygmalion Days" as a project cultivating young musicians. YCA Festival Week was initiated by the internationally-recognized architect and designer of the CHANEL Ginza Building, Mr. Peter Marino who also had served as Chairman of the Board of Directors for Young Concert Artists whose mission echoes the philosophy of "Pygmalion Days".
As we invite you to enjoy these chamber music concerts with the brilliant musicians of Young Concert Artists, we hope to share the spirit of supporting young talent as well.
SCHEDULE
View Program ▼
6

JUN

6 THU

18:00 Doors open / 18:30 Start performance

Camille Saint-Saëns arranged by Eugène Ysaÿe
Etude-Caprice en forme de valse
Caroline Goulding, violin
Ran Dank, piano

Frédéric Chopin
Polonaise No.6 in A-flat Major, Op.53
Ran Dank, piano

Donato Lovreglio
Fantasy on Themes from Verdi's `La Traviate`, Op.45
Narek Arutyunian, clarinet
Louis Schwizgebel, piano

Franz Liszt
Grand Etudes de Paganini No.3 in G-sharp minor `La Campanella`
Louis Schwizgebel, piano

Felix Mendelssohn
String Octet in E-flat Major, Op.20
Benjamin Beilman, violin
Caroline Goulding, violin
Yoshiko Nakura, violin
Yayoi Toda, violin
Veit Hertenstein, viola
Heiichiro Ohyama, viola
Yuki Ito, cello
Cicely Parnas, cello

5 WED

18:00 Doors open / 18:30 Start performance

W.A. Mozart
Sonata for Piano four hands in B-flat Major, K.358
Ran Dank, piano
Louis Schwizgebel, piano

Sergei Rachmaninov
14 Songs, Op.34, No.14 Vocalise
12 Songs, Op.14, No.11 Spring Waters
Yuki Ito, cello
Louis Schwizgebel, piano

Sergei Prokofiev
Overture on Hebrew Themes, Op.34
Narek Arutyunian, clarinet
Benjamin Beilman, violin
Yoko Matsuda, violin
Heiichiro Ohyama, viola
Yuki Ito, cello
Ran Dank, piano

Johannes Brahms
Piano Trio No.2 in C Major, Op.87
Caroline Goulding, violin
Cicely Parnas, cello
Louis Schwizgebel, piano

4 TUE

18:00 Doors open / 18:30 Start performance

Dmitri Shostakovich
Cello Sonata in D minor, Op.40
Cicely Parnas, cello
Louis Schwizgebel, piano

W.A. Mozart
String Quintet No.5 in D Major, K.593
Yayoi Toda, violin
Caroline Goulding, violin
Veit Hertenstein, viola
Heiichiro Ohyama, viola
Cicely Parnas, cello

2 SUN

16:30 Doors open / 17:00 Start performance

Paul Schoenfield
Sonatina for Klezmer clarinet and piano
Narek Arutyunian, clarinet
Louis Schwizgebel, piano

Adolf Schreinner
Immer Kleiner
Narek Arutyunian, clarinet
Louis Schwizgebel, piano

Ligeti György
From Etudes, Book 1
Ran Dank, piano

Antonín Dvořák
Piano Quartet No.2 in E-flat Major, Op.87, B.162
Benjamin Beilman, violin
Veit Hertenstein, viola
Cicely Parnas, cello
Ran Dank, piano

1 SAT

16:30 Doors open / 17:00 Start performance

J.S. Bach arranged by Kodály Zoltán
Fantasy from Chromatic Fantasy and Fugue in D minor, BWV 903
Veit Hertenstein, viola

Igor Stravinsky
Divertimento
Benjamin Beilman, violin
Ran Dank, piano

Marius Constamt
For Clarinet
Narek Arutyunian, clarinet

W.A. Mozart
Clarinet Quintet in A major, K.581
Narek Arutyunian, clarinet
Caroline Goulding, violin
Benjamin Beilman, violin
Veit Hertenstein, viola
Yuki Ito, cello

5

MAY

31 FRI

18:00 Doors open / 18:30 Start performance

J.S. Bach
From the Goldberg Variations, BWV 988 for string trio
Caroline Goulding, violin
Veit Hertenstein, viola
Cicely Parnas, cello

Bartók Béla
Contrasts for clarinet, violin and piano
Narek Arutyunian, clarinet
Benjamin Beilman, violin
Ran Dank, piano

Gabriel Fauré
Piano Quartet No.1, in Cminor, Op.15
Caroline Goulding, violin
Veit Hertenstein, viola
Yuki Ito, cello
Louis Schwizgebel, piano
Free Admission by Drawing
Starting date

Monday, April 1
Deadline

Tuesday, May 7
Notification of winners by e-mail

Monday, May 13
Application for the concert ended