BACK
CONCERT
Special Concert Mayuko Ishigami & Moeko Ezaki
Duo Recital
Complete Beethoven Violin Sonata Cycle Vol.1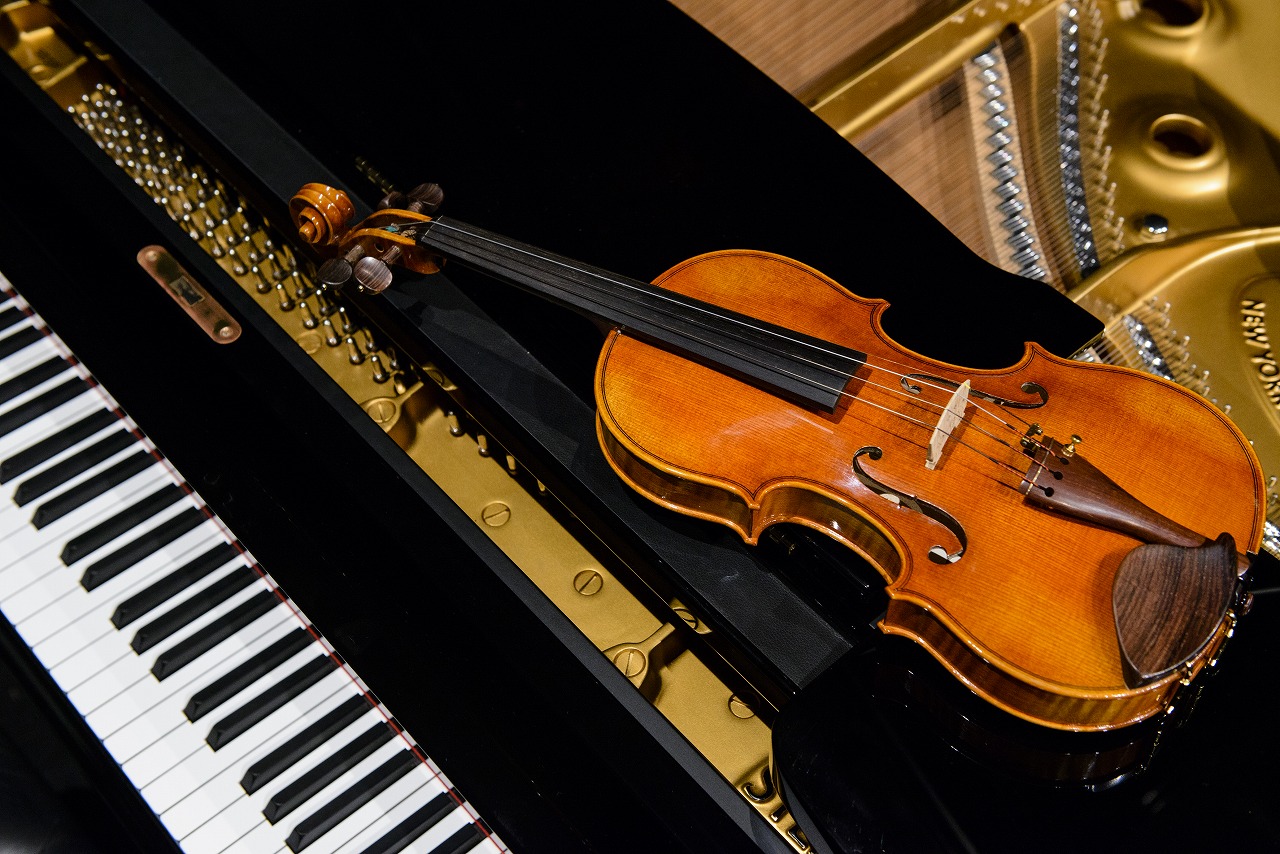 INTRODUCTION
CHANEL NEXUS HALL will hold special concerts of Beethoven's sonatas for piano and violin. Mayuko Ishigami, violin, and Moeko Ezaki, piano, who are both artists of CHANEL Pygmalion Days will play complete 10 sonatas in 3 concerts.
Last year, they were highly acclaimed for the masterly approach to the essence of Brahms's violin sonatas. They are coming back to CHANEL NEXUS HALL as a Duo. CHANEL Pygmalion Days, based on the spirit of Gabrielle Chanel who loved and supported arts, have encouraged promising young artists for years. We now support Ishigami & Ezaki's new challenge: they recognize themselves as "the best partner." Please expect and enjoy their music.
SCHEDULE
View Program ▼
8

AUG

6 SAT

17:30 Doors open / 18:00 Start performance

Beethoven:
Sonata for Piano and Violin

No.1 in D Major, Op.12 No.1
No.3 in E-flat Major, Op.12 No.3
No.8 in G Major, Op.30 No.3
No.7 in C minor, Op.30 No.2
REPORT
I met Ms. Moeko Ezaki at the CHANEL Pygmalion Days. Since then, we have devoted ourselves to music through chamber music. In winter 2020, we played Beethoven's Tenth Violin Sonata as a duo for the first time: it was a never-forgettable experience for me. She and I challenged Complete Schumann and Brahms Violin Sonata Cycles last year. Through that challenge, I felt fulfilled with the joy of exploring music as the ultimate form of chamber music-Duo. I have also strengthened my wish to endeavor various repertories with her in a thoughtful manner.
When I approach the music with her, I can concentrate on the dialogue with the composer and the work itself. My thought went into the unconscious depth through playing with her: what is chamber music or music for me?
After the Brahms Cycle at the CHANEL NEXUS HALL, we aimed for the next summit of Beethoven. He is the composer of our origin as a duo, and his works should guide us on the long way of endeavor. That'll be an unforgettable journey.
We will depart with many thanks to the CHANEL Pygmalion Days, heartfully supporting and encouraging us for this great challenge.
Mayuko ISHIGAMI
* * * * *


I was first impressed with Beethoven's Tenth Violin Sonata in October 2010: it was the concert by Mr. Jean-Jacques Kantorow and Professor Haruko Ueda at Hamarikyu Asahi Hall. They presented a supreme performance as a milestone for the much-experienced duo. I was intimidated by the performance because it revealed the unknown essence of Beethoven.
I had a chance to play with Ms. Mayuko Ishigami for the first time in 2020. It was surprisingly Beethoven's Tenth Sonata. The work became much more precious to me by performing with her, and I assured our possibility as a duo: I felt united with her like bathing in the water.
After we devoted ourselves to the Brahms Violin Sonata Cycle at the CHANEL NEXUS HALL last December, an idea of challenging the Beethoven Cycles came to us. Like Mount Everest, Beethoven stands in front of us. I am heartfully grateful to all of CHANEL for supporting us in such a great challenge that might never come again. I expect to breathe the air with her at the summit, which is named "Beethoven's Tenth."
Moeko EZAKI