BACK
CONCERT
CHANEL Pygmalion Days 2021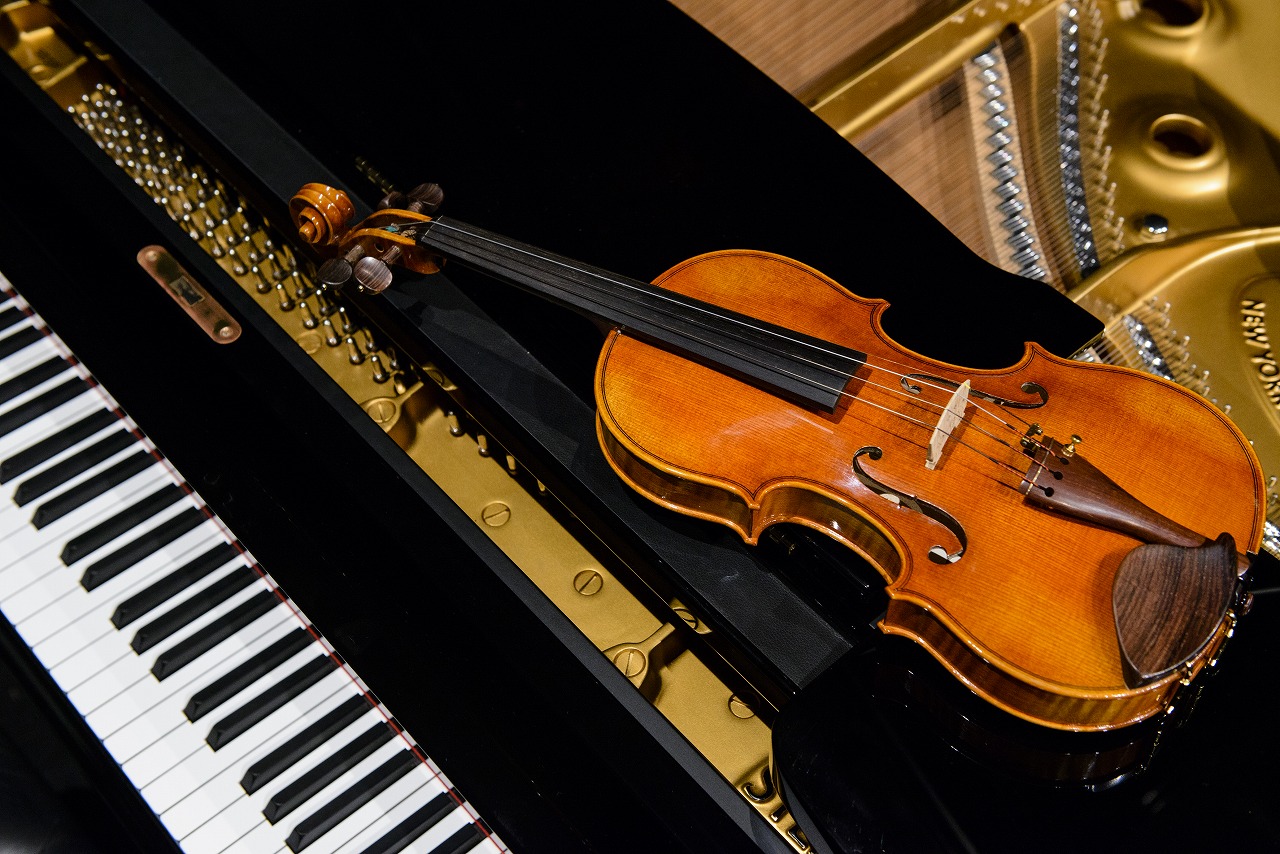 INTRODUCTION
The founder of CHANEL, Gabrielle Chanel, is said to have been a "Pygmalion". She supported Pablo Picasso, Igor Stravinsky, Raymond Radiguet, Luchino Visconti and Jean Cocteau. The word "Pygmalion" derives from Greek mythology, meaning a person who believes in, supports and develops talented artists.
"CHANEL Pygmalion Days", based on such a spirit, is a program to provide young artists with opportunities to perform at CHANEL NEXUS HALL. With your patronage, the program has been steadily establishing itself since its start in 2005 and numerous brilliant young artists have participated in this program every year.
In 2021, five talented artists; one violinist, one cellist, two pianists and one soprano will enchant us with their performances. It would be a great pleasure for you to see these artists grow into a deeper artistry in the concerts.
SCHEDULE
Matinée 14:00 - 15:00 / Soirée 17:00 - 18:00
29

SUN

Matinée

Yuya Mizuno

(Cello)

Beethoven: Sonata No.3 for cello and piano in A Major, Op.69
Schubert: Sonata for arpeggione and piano in A minor ("Arpeggione Sonata"), D821

Soirée

Reina Suzuki

(Soprano)

Piano: Hisanori Shinomiya

山田耕筰:この道 (8/27:曲目が変更になりました)
山田耕筰:みぞれに寄する愛の歌
越谷達之助:初恋
小林秀雄:落葉松
中田喜直:未知の扉
中田喜直:霧と話した
中田喜直:「魚とオレンジ」より第1曲"はなやぐ朝"
中田喜直:「魚とオレンジ」より第5曲"艶やかなる歌"
中田喜直:「魚とオレンジ」より第8曲"らくだの耳から(魚とオレンジ)"
オペラ「夕鶴」より抜粋
21

SAT

Matinée

Kyoshiro Hirama

(Piano)

Tchaikovsky: Dumka in C minor, Op.59
Rachmaninoff: Prelude in E-flat major, Op.23-6
Rachmaninoff: Prelude in G minor, Op.23-5
Liszt: Piano Sonata in B minor, S.178

Soirée

Yuya Mizuno

(Cello)

Piano: Yuto Takezawa

Beethoven: 12 Variations on Ein Mädchen oder Weibchen from Mozart's Die Zauberflöte in F Major, Op. 66
Beethoven: Sonata No.1 for cello and piano in F major, Op. 5 No. 1
Stravinsky: Suite Italienne
15

SUN

Matinée

Daisuke Yagi

(Piano)

J.S. Bach/Busoni:Adagio in C Major, BWV564
J.S. Bach/Busoni:10 Chorale Preludes "Nun freut euch, lieben Christen" BWV734
J.S. Bach:Toccata in D minor, BWV 565
Schubert/Liszt:Ave Maria
Liszt:Harmonies poétiques et religieuses "Cantique d'amour"
Messiaen:Vingt regards sur l'enfant Jésus
No.15 "Le baiser de l'enfant Jésus"
No.10 "Regard de l'esprit de joie"

Soirée

Hina Maeda

(Violin)

Piano: Yuriko Morota

Paganini: Caprice No. 24 in A Minor, Op.1
Chausson: Poème, Op.25
Prokof'ev: Sonata for Violin and Piano No.2 D-Dur Op.94 bis
30

SAT

Matinée

Kei Takumi

(Piano)

CHANEL Pygmalion Days 2014 Artist

György Ligeti:Hungarian Rock
Carl Vine:Piano Sonata No.1(1990)
Dora Pejačević:Blumenleben, Op.19
No.5 Rose
No.6 Rote Nelken
No.7 Lilien
No.8 Chrysanthemen

Scriabin: Piano Sonata No.2 in G-sharp minor, Op.19 "Sonata Fantasy"
Scriabin: Piano Sonata No.5 Op.53

Soirée

Daisuke Yagi

(Piano)

J.S. Bach:Partita No.6 in E minor, BWV830
Schumann:Toccata in C Major, Op.7
Ravel:Le tombeau de Couperin
Prelude
Menuet
Rigaudon
Toccata
12

SUN

Matinée

Mayuko Ishigami

(Violin)

The concert schedule will be changed to the following:
Doors open: 13:00
Start: 13:30
Finish: 15:00

Brahms: Sonata for Piano and Violin
No.1 in G Major, Op.78
No.2 in A Major, Op.100
No.3 in D minor, Op.108

Piano: Moeko Ezaki
CHANEL Pygmalion Days 2018 Artist

Soirée

Hina Maeda

(Violin)

Piano: Yuriko Morota

Sinding:Suite im alten Stil, Op.10
Brahms: Sonata for Piano and Violin
No.2 in A Major, Op.100
No.3 in D minor, Op.108
11

SAT

Matinée

Kyoshiro Hirama

(Piano)

Haydn: Piano Sonata in B flat-Major Hob.XVI:41
Chopin: Waltz in A-flat Major, Op.34 No.1
Rachmaninoff: Piano Sonata No.1 in D minor, Op.28

Soirée

Chika Edanami

(Violin)

Piano: Chiharu Sudo, CHANEL Pygmalion Days 2007 Artist

Debussy:Beau soir
Debussy:Violin Sonata in G minor
Franck:Violin Sonata in A Major