BACK
EXHIBITION
Un moment d'une femme
Frank Horvat Photo Exhibition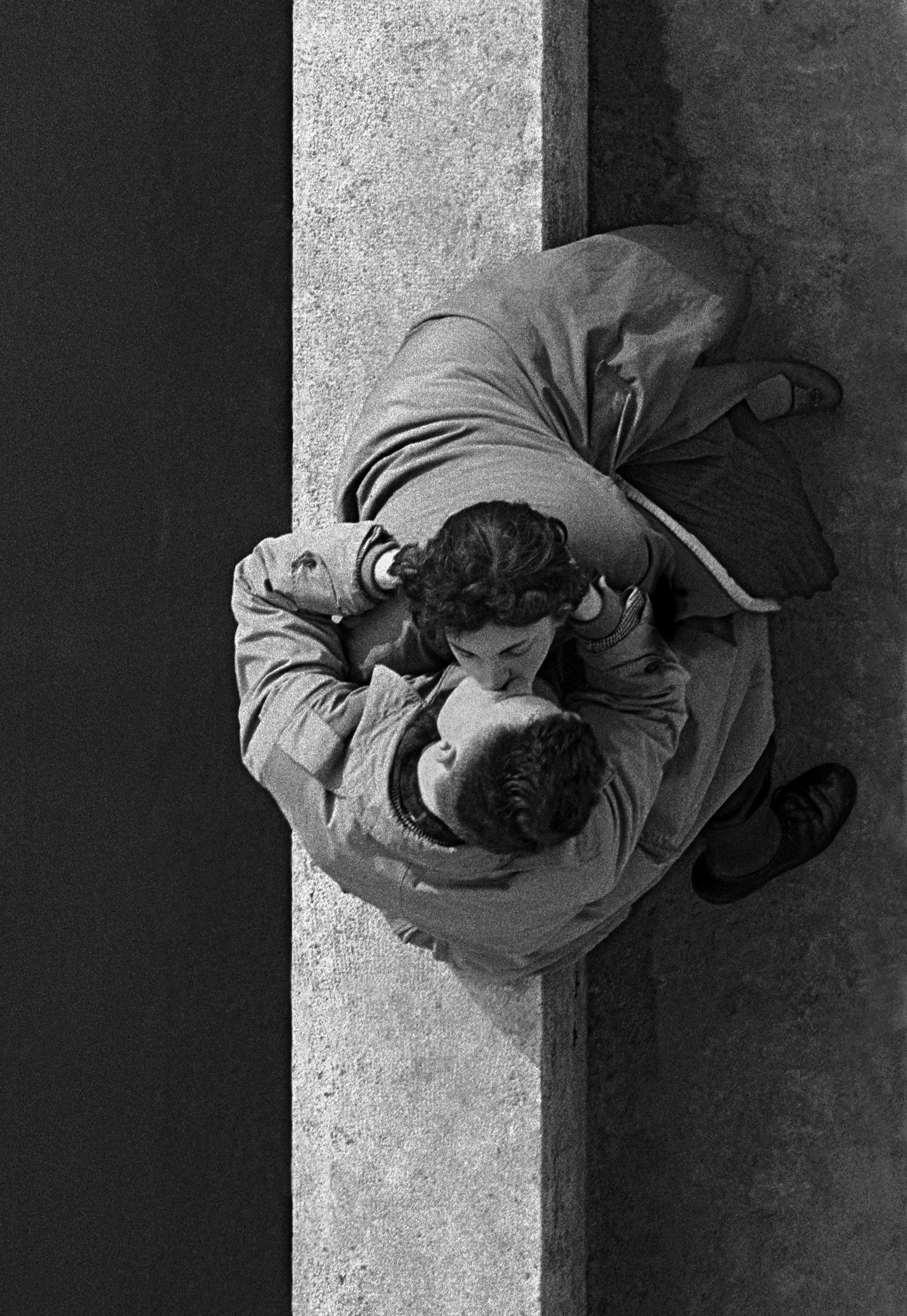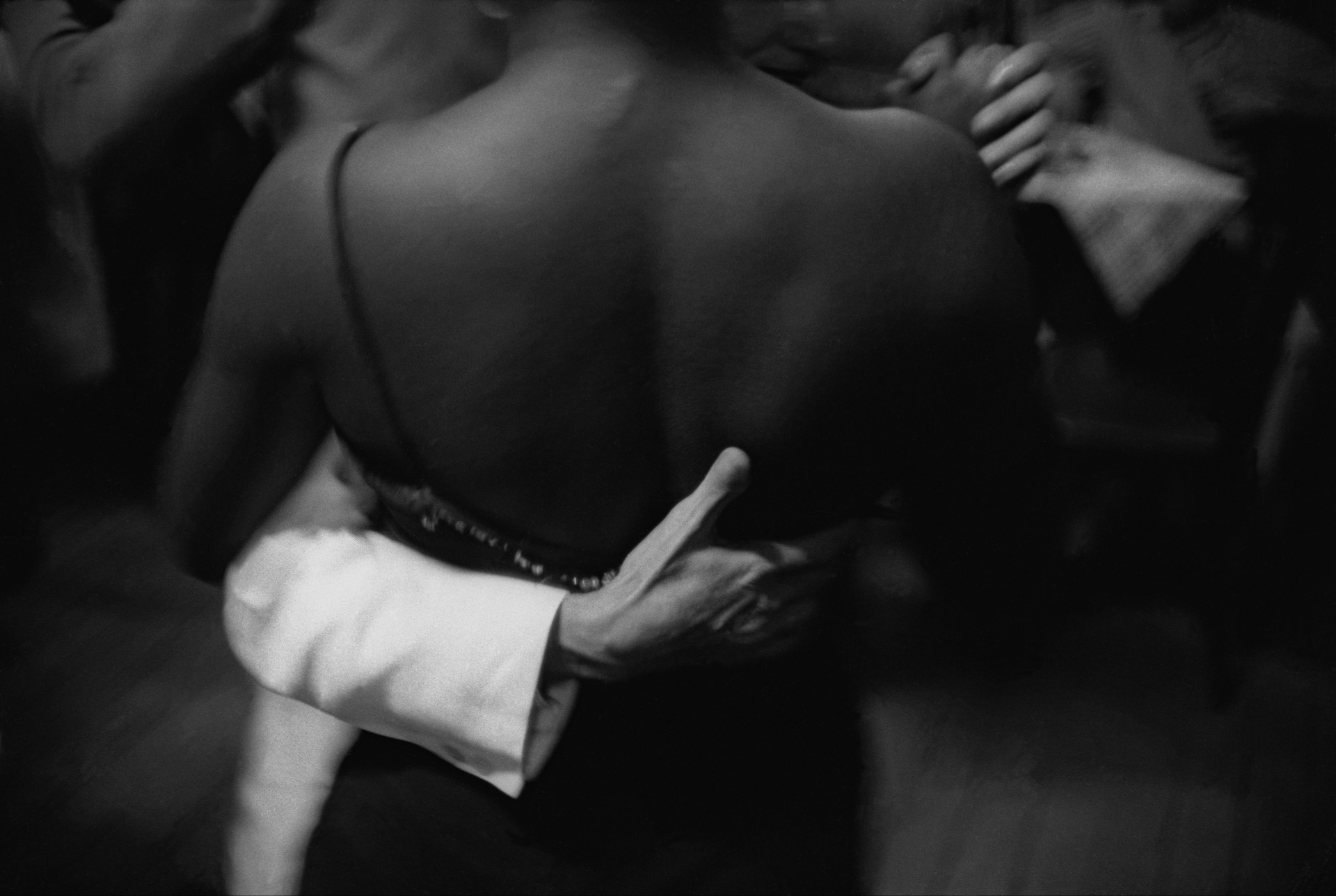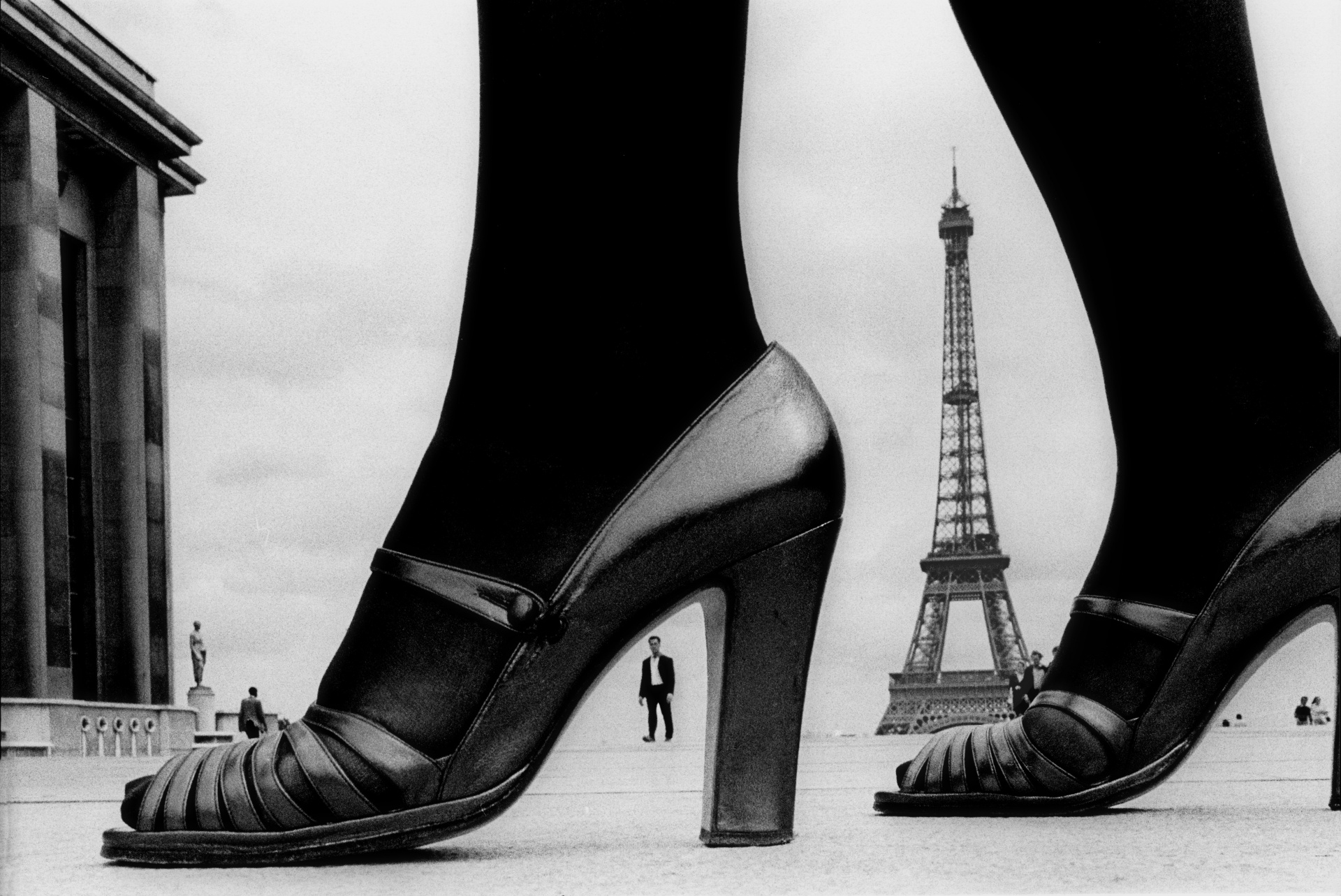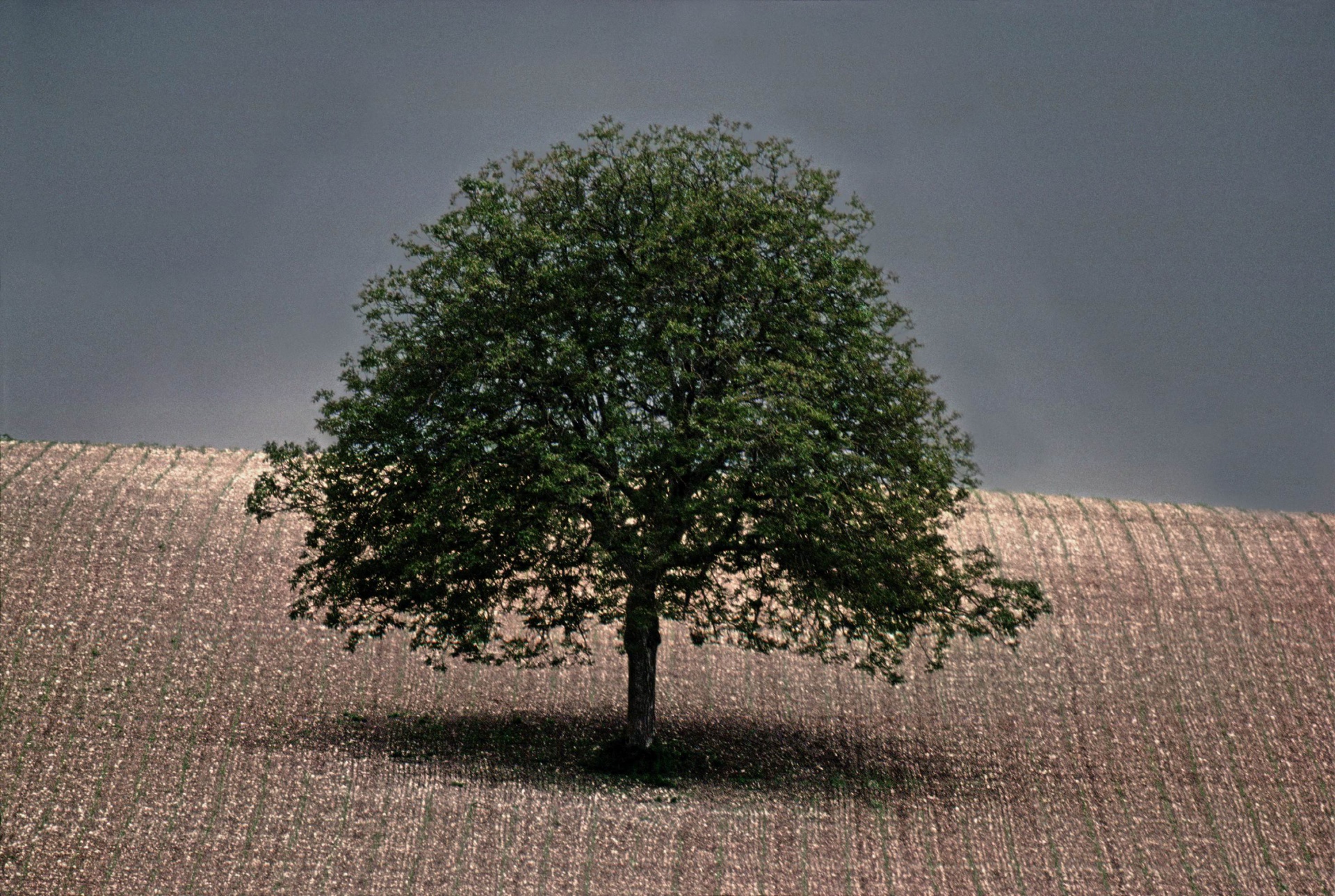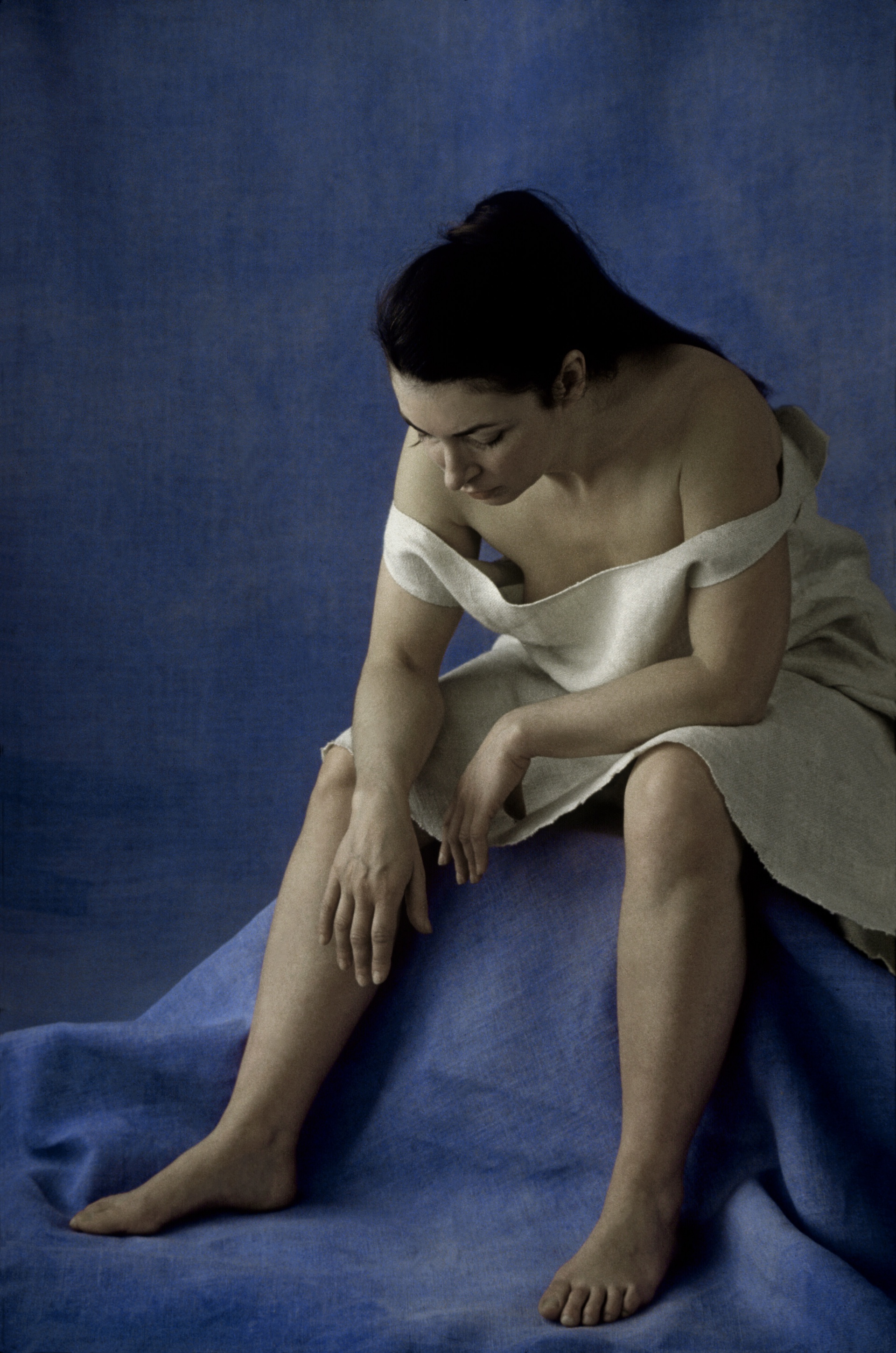 2018.1.17 WED - 2.18 SUN
12:00 - 20:00 Open daily / Free admission
The entrance between 19:30 and 20:00 is on the side of Marronnier Street of CHANEL Ginza Building.
INTRODUCTION




CHANEL NEXUS HALL will open this season with the exhibition "Un moment d'une femme" by the renowned photographer Frank Horvat. This exhibition will be the first full-scale, solo exhibition of his work in Japan; focusing mainly on "women" it will include many of his representative works particularly in fashion, together with his early journalistic works and private projects.
 
Inspired by photojournalism, Horvat became active as a photographer in the 1940's, his approach expressing a humanist perspective. He travelled around the world, visiting Pakistan, India and England and submitting photo essays to Paris Match and Picture Post. His photographs were also selected for the legendary exhibition 'The Family of Man' at the Museum of Modern Art, New York in 1955.
 
Returning to Paris in 1954, Horvat was beguiled by the city of fashion and the women it dressed. Concentrating on fashion-related work, he introduced a reportage touch to the field, capturing the unexpected, or strange juxtapositions of the models and the un-intentional participants who just happened to be there. Capturing women in camera fascinated him. No longer was the photo story only about the clothes but about the women, un-guarded and subtly seductive. This resulted in Horvat becoming one of the most influential fashion photographers in the world and his achievements can be seen in his photo-book, Frank Horvat: Please don't smile (Hatje Cantz 2015).
 
In addition to the fashion assignments, Horvat also worked on personal photographic projects, publishing books on portraits, street photography, landscapes and sculpture. His wide-ranging accomplishments can be seen in the retrospective photo-book, entitled house with fifteen keys (Terre Bleue), that was published in 2013 to accompany exhibitions of the same title in Seravezza (Italy, 2014), Nice (France, 2014) and Berlin (Germany, 2015).
 
Frank Horvat will be celebrating his 90th birthday in 2018 and in this exhibition we will present not just his well-known, iconic fashion photographs but also images recalling the singular moments in his eventful life, past and present.
ARTIST
Frank Horvat
Photographer. Born on April 28, 1928, in Opatija (then Italy, now Croatia), Frank Horvat currently lives and works in France. He is best known for his fashion photography, published between the mid 1950s and late 1980s. His artistic oeuvre also includes portrait, landscape and nature photography, photojournalism and sculpture. He has traveled extensively and is fluent in four languages. In the end of 1980s, he produced a major book of interviews with such fellow photographers as Édouard Boubat, Robert Doisneau, Sarah Moon, Don McCullin, Helmut Newton, and Marc Riboud. In the early 1990s, Horvat was one of the first to experiment with digital photography. In 2011, he published his first iPad app, Horvatland. He is the father of five children and grandfather of ten grandchildren.
REPORT
"A Photographer's Endless Spirit of Enquiry"
Even though he is now approaching his ninetieth birthday, Frank Horvat remains active as a photographer. He has been taking photos for seventy years, since the 1940s working in a wide range of fields from fashion, portraiture and photojournalism, to art photography and we asked him the secret of his endless enthusiasm.
Black Photo Studio―――
Frank Horvat's photo studio is located in the Paris suburb of Boulogne-Billancourt. He built it 30 years ago in order to achieve his ideal lighting. Passing through a picturesque courtyard, surrounded by ivy-covered walls, I found myself confronted by a building in a modern architectural style. Opening the door and entering inside, everything was black—the walls, the ceiling, even the sofa. The north-facing wall comprised completely of windows, creating a soft light that illuminates the large space throughout the day. It is a studio that allows Horvat to realize his obsession with the beauty of natural light.
'This studio has the same light as that which 17th century Dutch painters strove for. Natural light comes in through the north-facing windows to illuminate the subjects while creating shadows of varying intensity.'
The indirect light that comes in through these opaque glass windows that fill the northern wall, 7 meters tall by 10 meters wide, is constantly changing, morning and evening, rain and shine, or according to the various seasons, creating different expressions within the subjects. The light is absorbed by the black ceiling and black walls, and the shadows are assimilated into the black to create nuance. The black background serves to make the illuminated subjects stand out and appear brighter.
Fashion Photographs―――
In the early days, Horvat specialized in photojournalism but from the 1950s onwards, he started working for fashion magazines, becoming one of the leading fashion photographers.
'I never thought of my fashion photographs as being my main accomplishment. I was happy, of course, that my photos were published and I made money, but I didn't think of them as being an important achievement.'
In the world of 1950s fashion photography, the models all wore perfect makeup and wigs, and were shot using numerous lights. As a result, Horvat's unique style of shooting outside, using natural light in scenes reminiscent of reportage, to create photographs that he then finished using grainy prints, appeared fresh and attracted people's attention.
'Getting into fashion photography, was for me, like entering a Promised Land, where I would meet the women of my dreams, but the models wore too much mascara, lipstick, and foundation. Even worse were the half-opened mouths or the sensuous throwing back of the head that made them less believable and I soon became fed up with it. I told them to "Wipe off that lipstick! For heavens sake stop smiling! And don't look at the camera!"'
Horvat's technique resulted in him producing images of models that approached of the real ideal woman. He also employed the same 35mm film that he had used for his reportage work and photographed outdoors. His photos of 'fashion in the street' showed shining examples of beautiful women in an everyday environment. The fashion world was shifting from Haute Couture to Prêt-à-porter (Ready-to-wear), this trend and Horvat's image of ideal women overlapping perfectly. His photographs, in which the fashion models blended naturally into the everyday scenery, stood out in the fashion magazines of the day.
The Eye of the Photographer―――
Horvat's work featuring women, who resembled the 'girl-next-door' rather than idealized dream women, was extremely well received by both the editors and readers at the time. The secret to his success lay in his efforts to discover the 'truth' of the woman who existed inside the model. He tried to photograph the model as herself, rather than showing an empty image of a woman in an expensive dress and elaborate makeup.
'When I look at the contact sheets of the photographs I have taken, I will say; 'Yes that's her! That captures her exactly!' A good photographer must have this sense. But of course that is not all, he also needs photographic skills.'
The ability to rapidly grasp and select the essence of the subject is an important aspect of an artist. Many photographers speak of having a relationship of trust with their subjects, but Hovart is not interested in building a relationship with the people standing in front of his camera.
'When I take photos, I don't build a relationship with my subjects. Even if it is a person. I make photos. I'm an outsider. There is a subject and I photograph it. I don't try to relate with it. I do something else. I interpret it in my own way.'
Photographs that Pique Interest―――
When I asked him about the 1950s and 1960s period when he was a star fashion photographer, he said that his style was not unique, but that his photos were appreciated because they consisted of multilayered elements.
'When I look back now, I don't think I had a special ability as a photographer. It was just that on various levels, I was able to accidently create interesting works. From an editorial viewpoint I had to show the dress in a pretty way, while my personal aim was to bring out the charm of the model. Photographically, the composition was good, interweaving various elements on numerous levels.
'A good photograph speaks of multiple elements, of you, of me, of itself as an image, and finally of the age in which we live. If I am able to take a single photograph that speaks of numerous things in this way, then I am happy. It is not just photography; the same is true of paintings or poetry. It is because various things are intertwined on numerous levels that they possess depth.'
What the editor wants, what the photographer wants and what is possible through photographic technique are all different. Horvat says that when a single photograph harmonizes various elements, it becomes a good photograph. Of course, these elements are not represented equally, in some cases one facet will come to the forefront, eclipsing the others. When photograph can be appreciated from a variety of viewpoints, it becomes a work with depth.
Searching for Surprise―――
Horvat does not limit himself to reportage and fashion, but continues to involve himself in portraiture, travel photography, art works and anything else that captures his curiosity, without adhering to any one theme.
'Basically, I am not attracted by the objects themselves, rather I am interested in the relationships that spring from the combination of objects. When I take a photograph, I feel and think about the relationships between objects and that is what I attempt to express. The approach I take when photographing, or the angle I look at the subject from, these things fascinate me and so anything can become a subject.'
He has journeyed around the world, visiting India, Nepal, South Africa, and various Asian countries to take travel photographs. He enjoys encountering things in other countries that surpass his imagination, or experiences that provide a surprise. He wants to see things that differ from the culture in which he was raised firsthand, to come across the unexpected, saying that is where his interest in his subjects is born
'I think the main thing is probably essence. Try to find what is essential.'
The ability to determine the essential in different environments is what demonstrates the skill of a photographer. In photojournalism too, photographs contain layers of intention
'Magazine editors want to introduce foreign countries through their pages in order to attract interest, whereas the photographer seeks to take outstanding photos, while as an individual he also wants to show his trip to friends. An interesting photograph is one that captures the essence of the subject while simultaneously meeting several needs.'
Challenging New Things―――
Horvat says of himself, 'I get bored easily.' This can also be taken to mean that he is forever accepting new challenges. He was one of the pioneers in the use of digital photography in the early 1990s, attracted by the multifaceted aspects of this new medium.
'I was not interested in taking photos with a digital camera; rather I felt a freshness in the ability to manipulate the results in Photoshop. The photograph that is created within the camera using lighting and deciding on a composition represents one work but if this photograph is then manipulated using Photoshop, it becomes a different work. The digital age provides two stages in creating a photograph and I find this most exciting. It's like an author who has an idea and writes a novel in a single night, then spends the next year polishing and correcting the text. Of course, I use digital for all my photographs. Shooting and manipulation, both of these stages are important elements in the creation of a work.'
In 2018, Horvat will turn ninety, with almost seventy of these spent as a photographer. To celebrate this, Horvat is working on a new project to create 365 diptychs. This is the same number as the days in a year and in addition to exhibiting the results in museums or galleries, he also plans to publish one on FaceBook every day.
'By juxtaposing two photos in this way, I hope to discover something. Each of the two photos will share something in composition, color or tone, but it is rare to find a good combination.'
He talks about this project with enthusiasm, going on to say:
'I spent the whole day yesterday trying different combinations of photographs but I didn't find a single one I was satisfied with. I have been trying this for a long time now, but I have still only found three or four that go together well. It is really difficult. The diptychs are not so much images, for me they each remain a subject.
'When I look at a diptych, I see something different than I saw yesterday. If I see something different again tomorrow, it can be called a good work. If it is always the same, it is not interesting.'
Despite a seventy-year career Horvat's curiosity and spirit of inquiry remain inexhaustible.
Spirit of Careful Selection―――
The first floor of Horvat's photo studio is given over to a photo gallery. The walls are covered with black-and-white photos that Horvat has collected. There is not a single photograph of his own, they are all original prints that he felt were outstanding and bought in order to appreciate.
Horvat has enjoyed a long career and reputation as a photographer but he states quite frankly that 'There are very few photographs that I find outstanding.' However, in order to remember the fact that there are talented photographers around the world who take photographs capable of moving him, he has decorated the large space on the first floor of his house with his collection.
In 1988 when Horvat was writing the book 'Entre Vues', that contained interviews with his friends and other famous photographers, including Robert Doisneau, Marc Riboud, Helmut Newton, etc., he wanted to keep some of their photographs and so he started a collection of the works he liked. The day of our interview coincided with Paris Photo, an international art fair of photography, and he told me happily that he had found a really good photograph by a young photographer that he may buy. His walls are filled with works from top to bottom, different styles, themes and artists, displayed seemingly at random. The only criterion is that they are all outstanding photographs. If he wants to put a new photo on the wall, he will have to remove one of those already there. Selection is an unavoidable process.
When asked about his own works, he said, 'despite a career of seventy years, there are less than 100 works I am satisfied with.' He is a craftsman who has only looked at the outstanding, as an artist he refuses to accept compromise as he continues his quest for beauty.
3rd visit to Japan―――
This will be his 3rd trip to Japan. He visited Japan in the 1960s and 1980s and enjoyed both trips. As he has not visited for so long, he is looking for somewhere to visit. Although he is approaching his nineties, he remains full of vitality and says he may visit an onsen hot spring resort recommended to him by a friend.
Interview & text: Toshie Kamada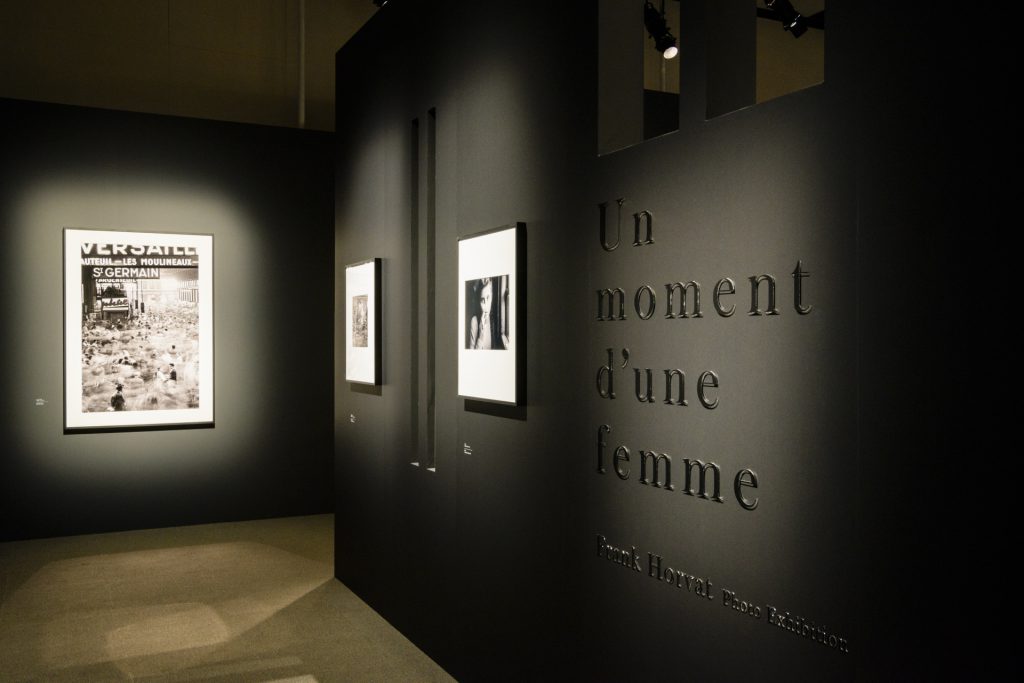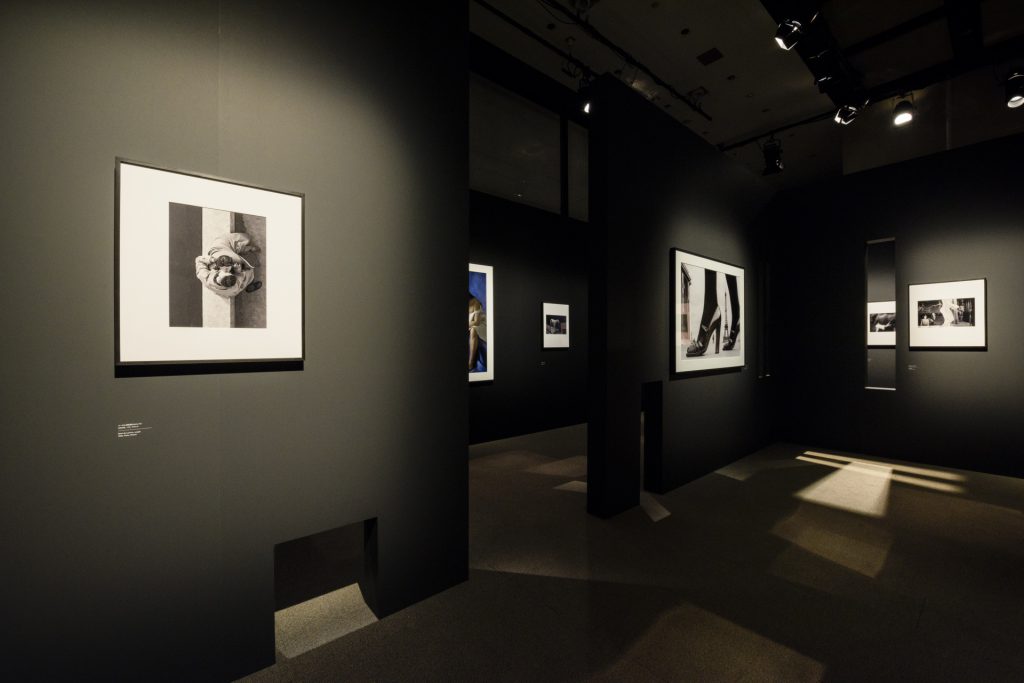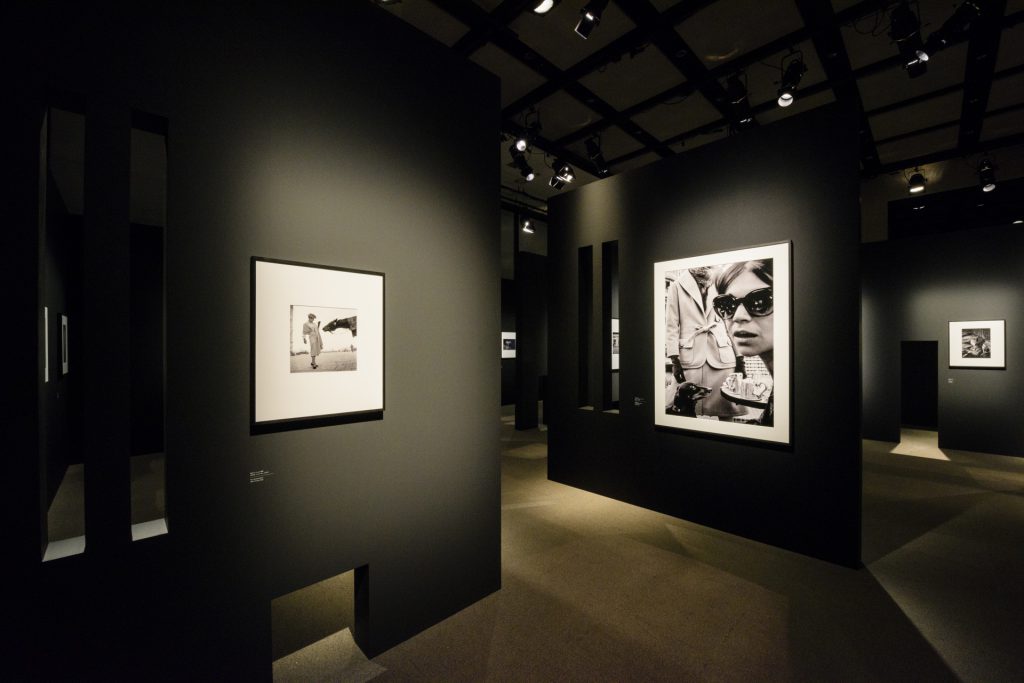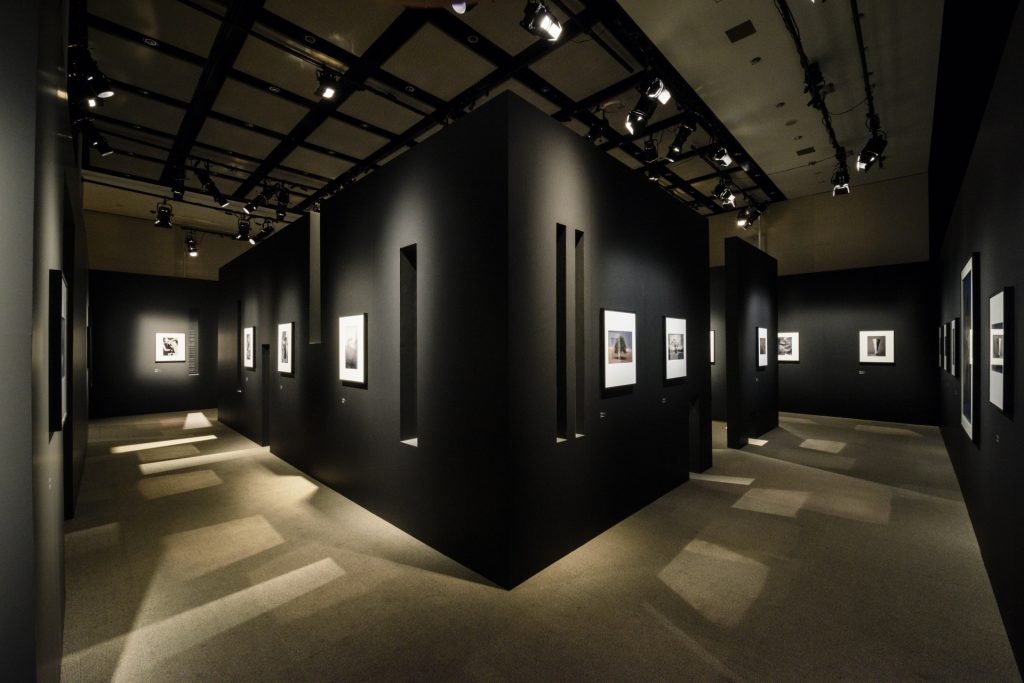 INFORMATION
Travelling exhibition
The exhibition will be held in Kyoto as part of the Kyotographie international photography festival exhibition in April 2018.