BACK
EXHIBITION
DEPARDON / TOKYO 1964-2016
Raymond Depardon photo exhibition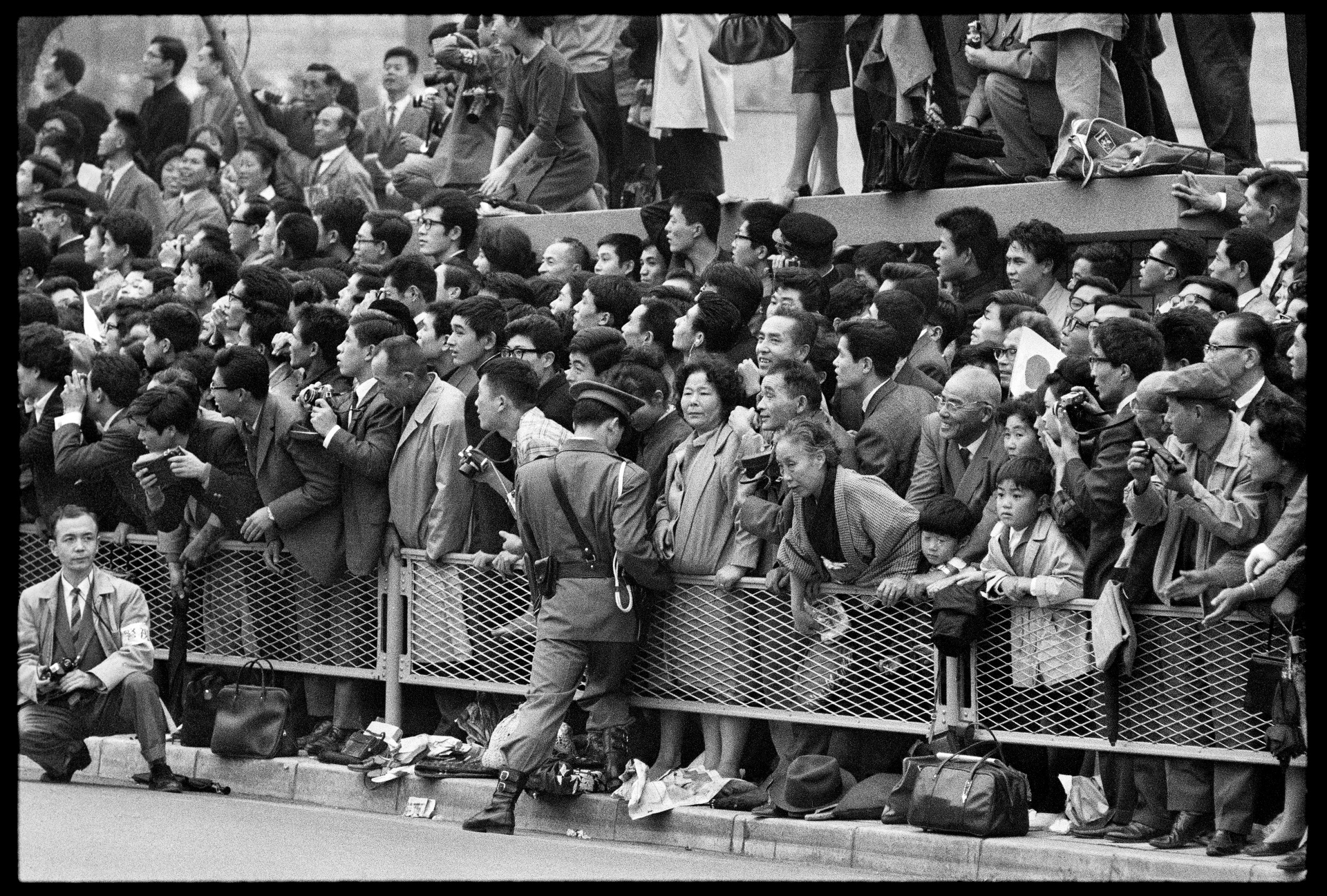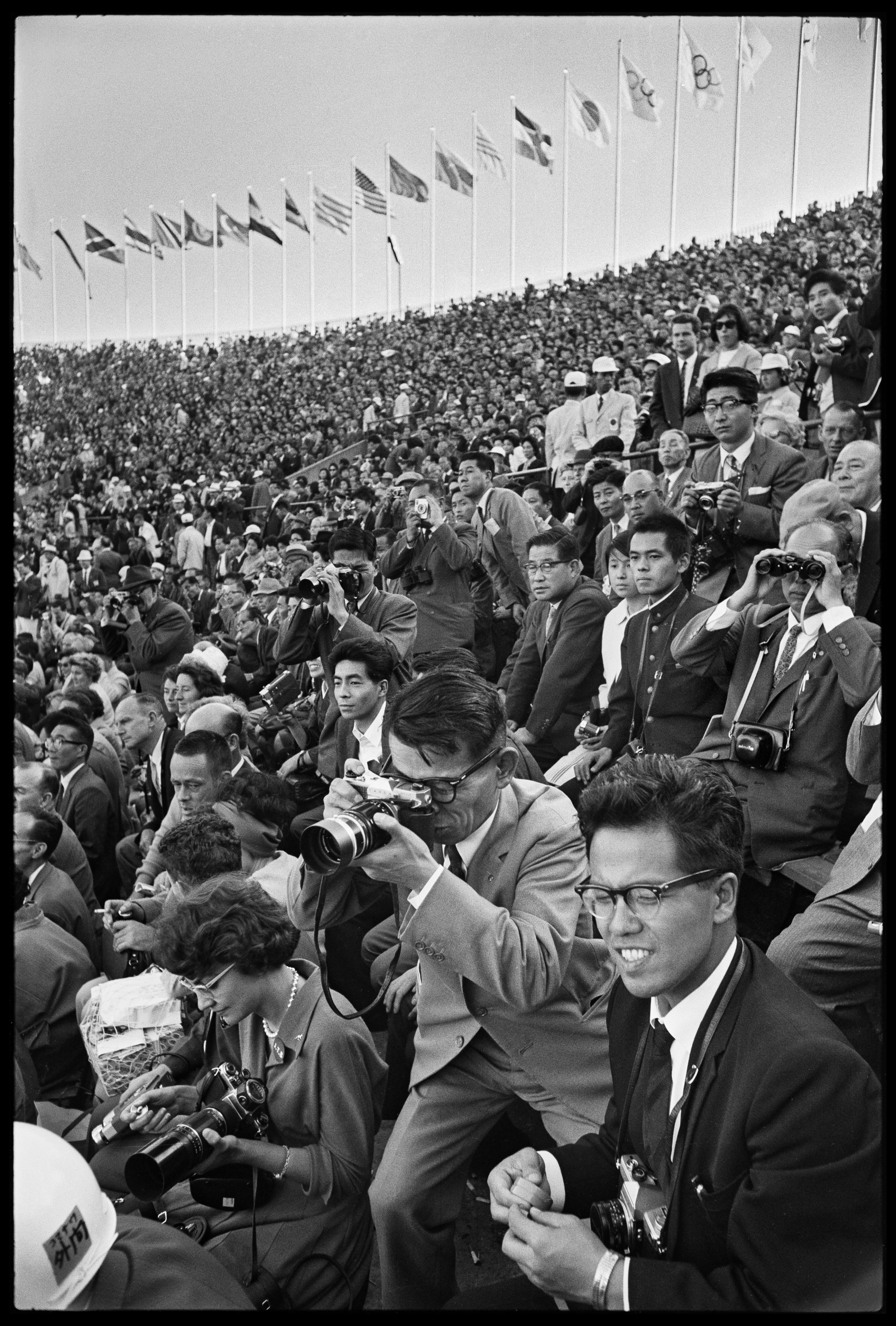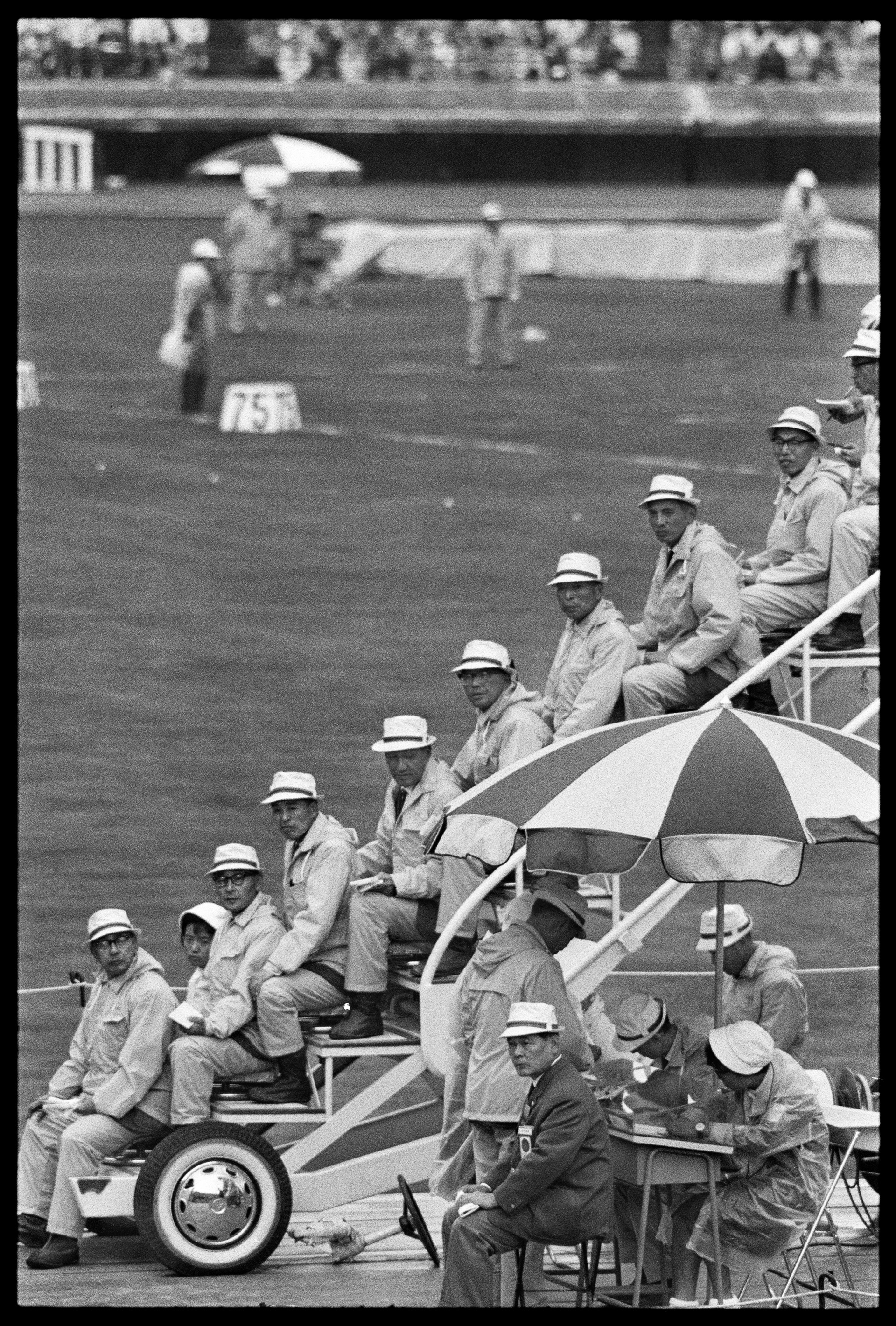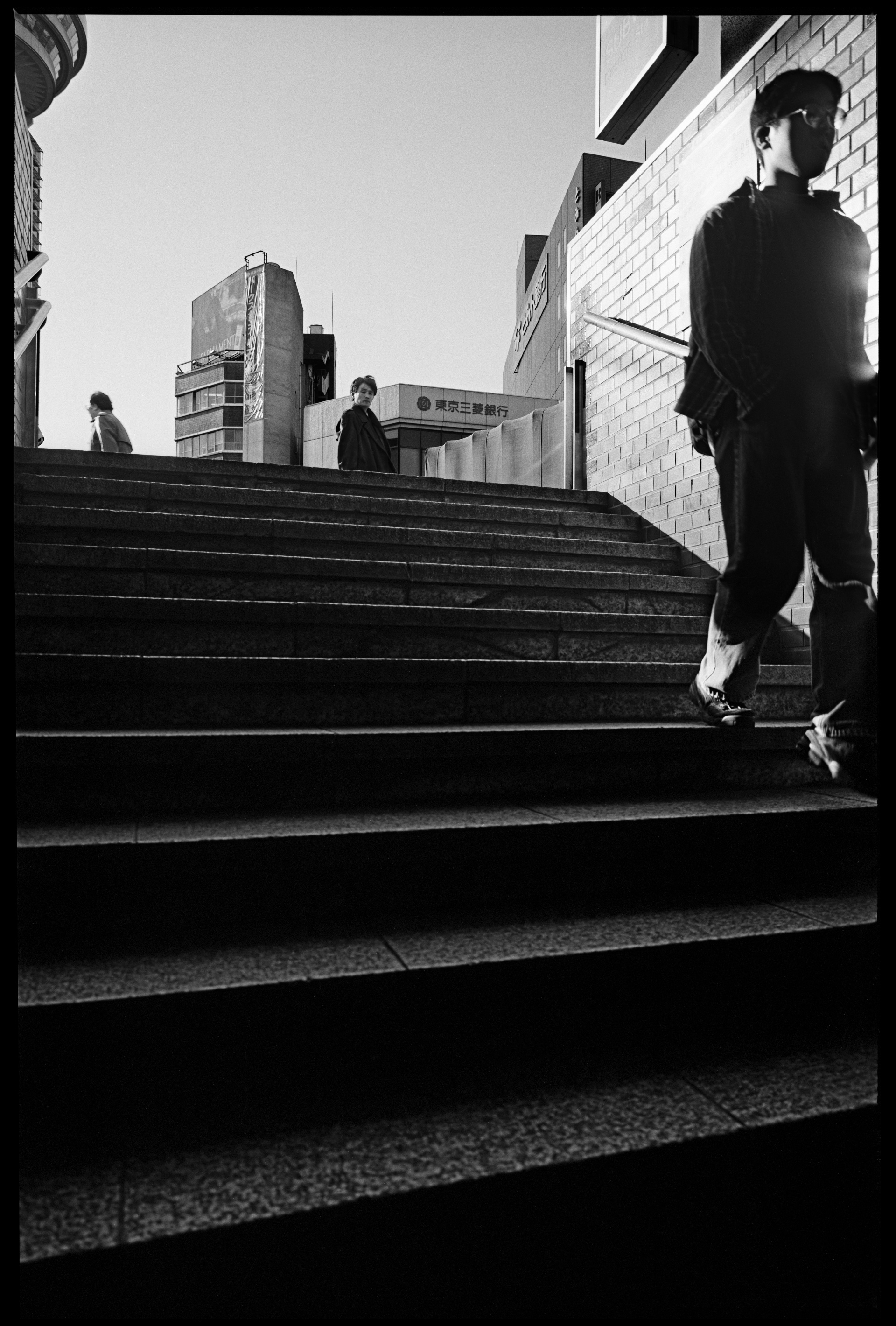 2017.9.1 FRI - 10.1 SUN
12:00 - 20:00 Open daily / Free admission
INTRODUCTION
For our last exhibition in the 2017 program, the CHANEL NEXUS HALL is delighted to present 'DEPARDON / TOKYO 1964–2016' introducing the photography of Raymond Depardon.
One of France's top photographers, Raymond Depardon, is a member of the world's leading photo agency, Magnum Photos. He won the Pulitzer Prize for his reportage of the fierce civil war in Chad and boasts great achievements in the field of photojournalism. In addition, his photographs of beautiful scenery and unpretentious images of people from around the world have proved very popular among the public.
He first visited Japan in 1964, at the age of 22, to photograph the Tokyo Olympic Games. Although he had only just begun his career the more than 2,000 black-and-white photographs he took at this time already displayed his unique powers of observation and outstanding skill at composition. Starting with Tokyo, Depardon was to go on to photograph the Olympic Games in Mexico, Munich, and Montreal, his work winning high acclaim for its combination of reportage with a strong human touch. He published a selection of the works he had produced up until the 1980 Moscow Olympics in a photo-book entitled "J.O." (first published: Seuil Beaux Livres, 2004) that still remains a best seller. His coverage of the Tokyo Olympics also marked the first time he visited Asia but subsequently, he was to return many times to photograph the city of Tokyo.
In the run-up to the 2020 Tokyo Olympic/Paralympic Games, Depardon visited Tokyo in 2016, this time to photograph the city in color. He says, 'Color is an important element linked to the rural scenery of my youth, and the vastness of nature or culture I witnessed when I was in Africa during the 1960s to photograph the intense situation that existed there.' These works stand out for the beauty of their mellow yet rich colors, embodying what the French philosopher, Clement Rosset, describes as 'The Sweetness of Reality'.
This exhibition will introduce photographs of Tokyo that Depardon took in the past together with new color works. This body of work not only presents us with aspects of Tokyo that go unnoticed in our daily lives until picked up through the sharp eye of this outstanding photographer, but can also be said to symbolize the past and present of this world-respected artist who is also well known as a filmmaker. We hope that you will take this opportunity to see what is, in effect, the first solo exhibition of Raymond Depardon's work in Japan.
ARTIST
Raymond Depardon Photographer and Film director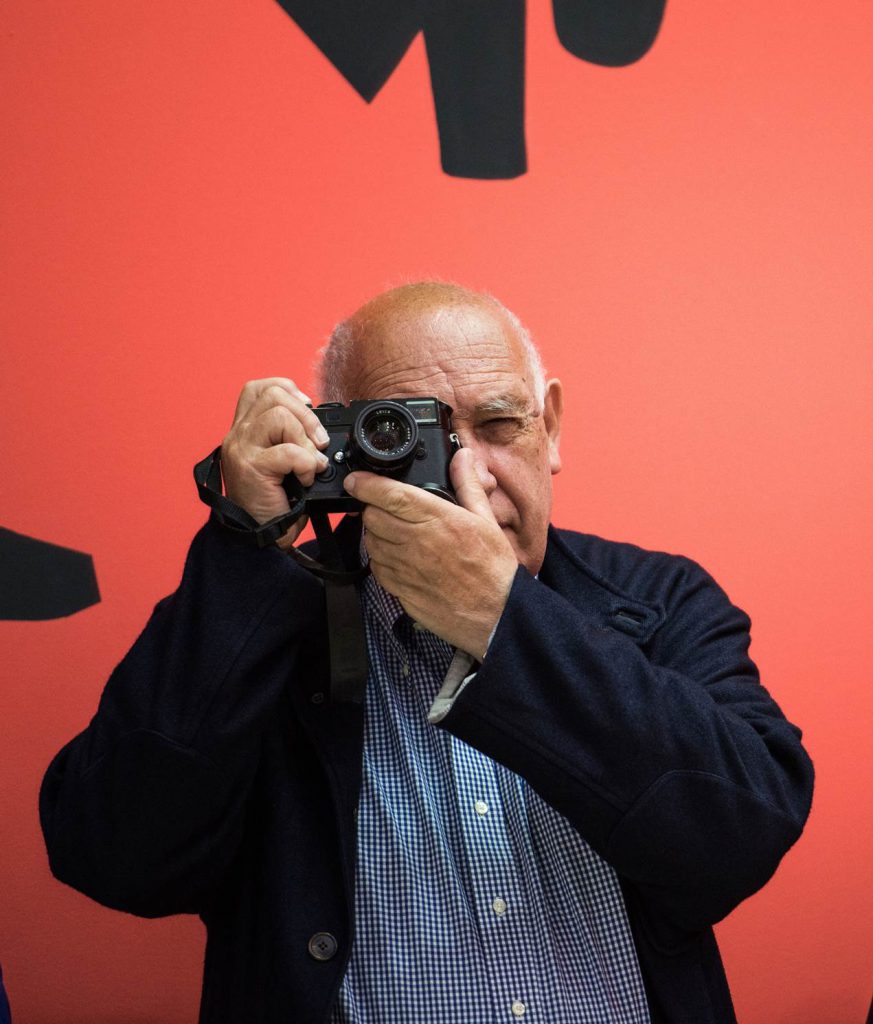 © Palmeraie et désert
Born in 1942 to a farming family in Villefranche-sur-Saône, France. Depardon launched his career as a photojournalist in the 1960s, covering a number of conflict zones including Algeria, Vietnam, and Biafra. Co-founds the Gamma photo agency (1966). He won the Robert Capa Gold Medal for his book, "Chili" (1973). One of France's leading photographers, he became a full-fledged member of Magnum Photos in 1979. Published "En Afrique" (1996), a collection of photos covering a period of 30 years on the African continent.
In 2010 his exhibition "La France de Raymond Depardon" was shown at the Bibliotheque Nationale-Francois Mitterrand before traveling to Caracas (2013), Medellin (2014), Bogota (2015), Lima (2016) and Buenos Aires (2017). A large color exhibition "Un moment si doux" was first shown at Le Grand Palais in Paris in 2013, then traveled to Marseille in 2014 and is currently being shown in Buenos Aires. He has also published 71 books. "Depardon JO", published in 2004, is a book on the Olympic Games from Tokyo in 1964 to Moscow in 1980. His book "Errances" will be released this year in Japan after Berlin and Seoul.
Since 1974 he has also been a prolific filmmaker and directed 21 feature films (documentaries and fiction), among which 2 have already been released in Japan—"Afriques :Comment ça va avec la douleur?" [Africa: How Are You with Pain?] (1996), (winner of the Mayor's Prize at the Yamagata International Documentary Film Festival) and "La Vie Moderne" [Modern Life] (2008), released in Japan in 2010. His film "Journal de France", co-directed with Claudine Nougaret, will be released this year in Japan. His latest film, "12 Jours" [12 Days] (2017) was shown this year in official selection of the Cannes Film Festival.
INFORMATION
Raymond Depardon's other photo exhibition and films will take place at the same timing as below.

-Fondation Henri Cartier-Bresson (Paris, France)
Raymond Depardon "Traverser"
From September 13 until December 17, 2017.
http://www.henricartierbresson.org/en/expositions/raymond-depardon/

-Theater Image Forum
"JOURNAL DE FRANCE" (2012)
One of the best documentary films directed by Raymond Depardon and
Claudine Nougaret. Screening at Image Forum and others in September 2017.

-Institut Français Tokyo
Special screenings of Depardon's films starting September 1, 2017.
http://www.institutfrancais.jp/tokyo/