BACK
EXHIBITION
INBOX HYBRIDIZATION (IN LOVE)
Enki Bilal Art Exhibition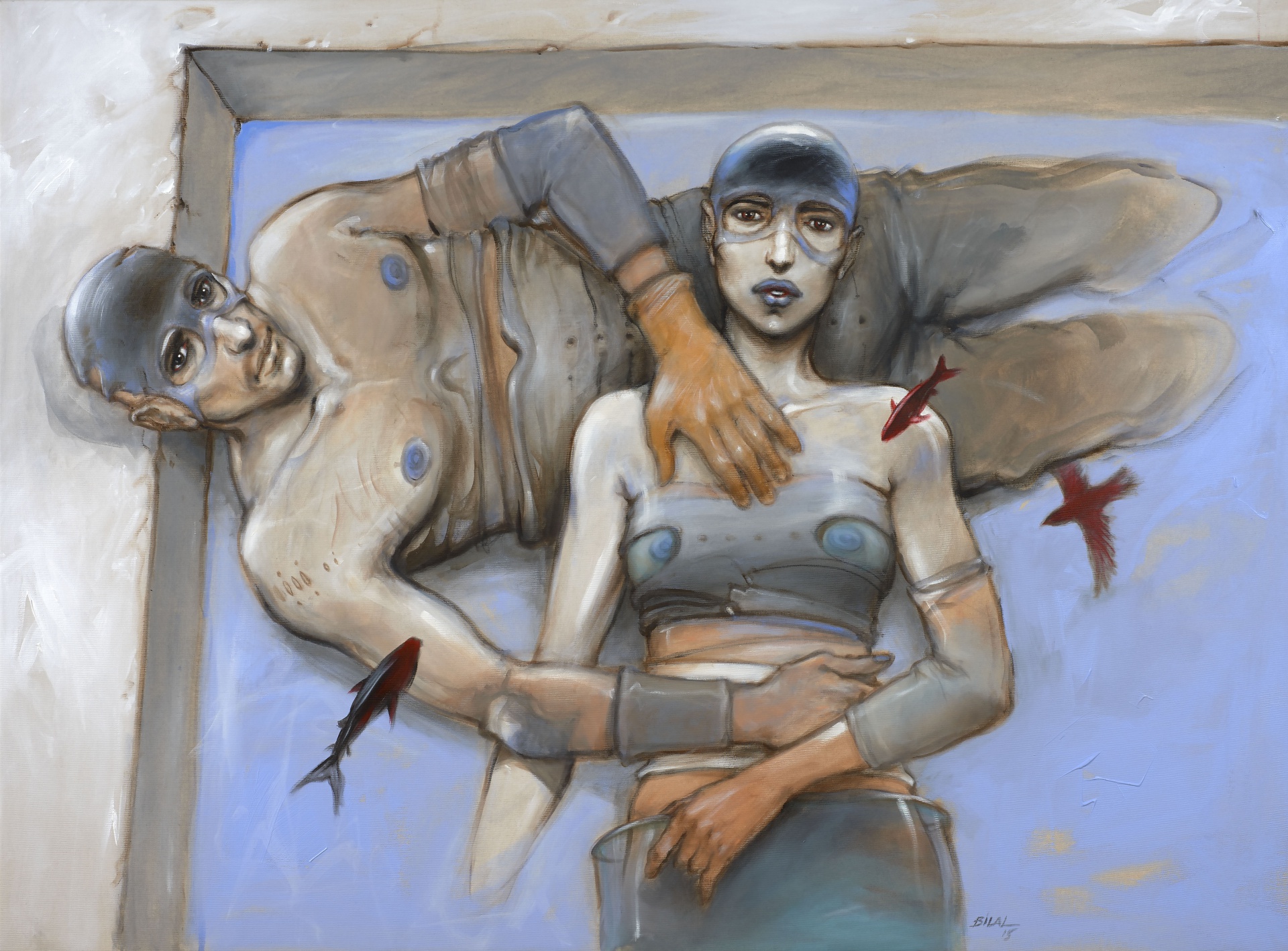 2016.1.15 FRI - 2.14 SUN
12:00 - 20:00 Open daily / Free admission
INTRODUCTION
Enki Bilal is a leading visual creator in the world of Francophone comics, Bande dessinée. From the middle of the 1970s he started publishing SF coupled with intense visual representations, and had a large impact and effect not only on cartoonists throughout the world, but also in the film world. His unique "Bilal" view of the world, represented by refined stories and a magnificent artistic skill, is not confined to comics strips and continues to be a driving force in the art world, expanding his scope to films, theater, pictures and paintings. This exhibition displays his "INBOX" installation, which was on view at the Venice Biennale in 2015, as well as a number of pictures drawn especially for the occasion by Bilal, hosted for the first time in Japan.
ARTIST
Enki Bilal
Born in 1951 to a Bosnian father and a Czech mother in Belgrade, in what was formerly known as Yugoslavia. His family moved to Paris when he was 10. In 1972, he made his debut as Bande dessinée creator. His collaborations with Bande dessinée author Pierre Christin, "The Black Order Brigades" (1979) and "The Hunting Party" (1983), received high praise and number of prizes, his unique view of the world fusing SF-type visuals and political themes on the front lines. Besides unveiling successive masterpieces including "The Nikopol Trilogy" and "The Beast Trilogy", he has also been active as a film director. Lately, aside from holding an exhibition entitled "Oxymore" in New York, Beijing and Berlin, he displayed "The Ghost of the Louvre" in the Seven Fireplaces exhibition room at the Museum.
INFORMATION
Travelling exhibition "ENKI BILAL OUTBOX"
Date: 2016.3.25 Fri - 4.6 Wed
Time: 11:00 - 20:00
Venue: "LUMINE 0" on the 5th floor of NEWoMan
(directly connected to the JR Shinjuku New South Exit)
http://www.lumine.ne.jp/luminezero/
Free admission
Hosted by CHANEL K.K. and Lumine Co.,Ltd.