BACK
EXHIBITION
JEUX DE MAINS – Hand that mold the maison
Kaïdin Monique le Houelleur Art Exhibition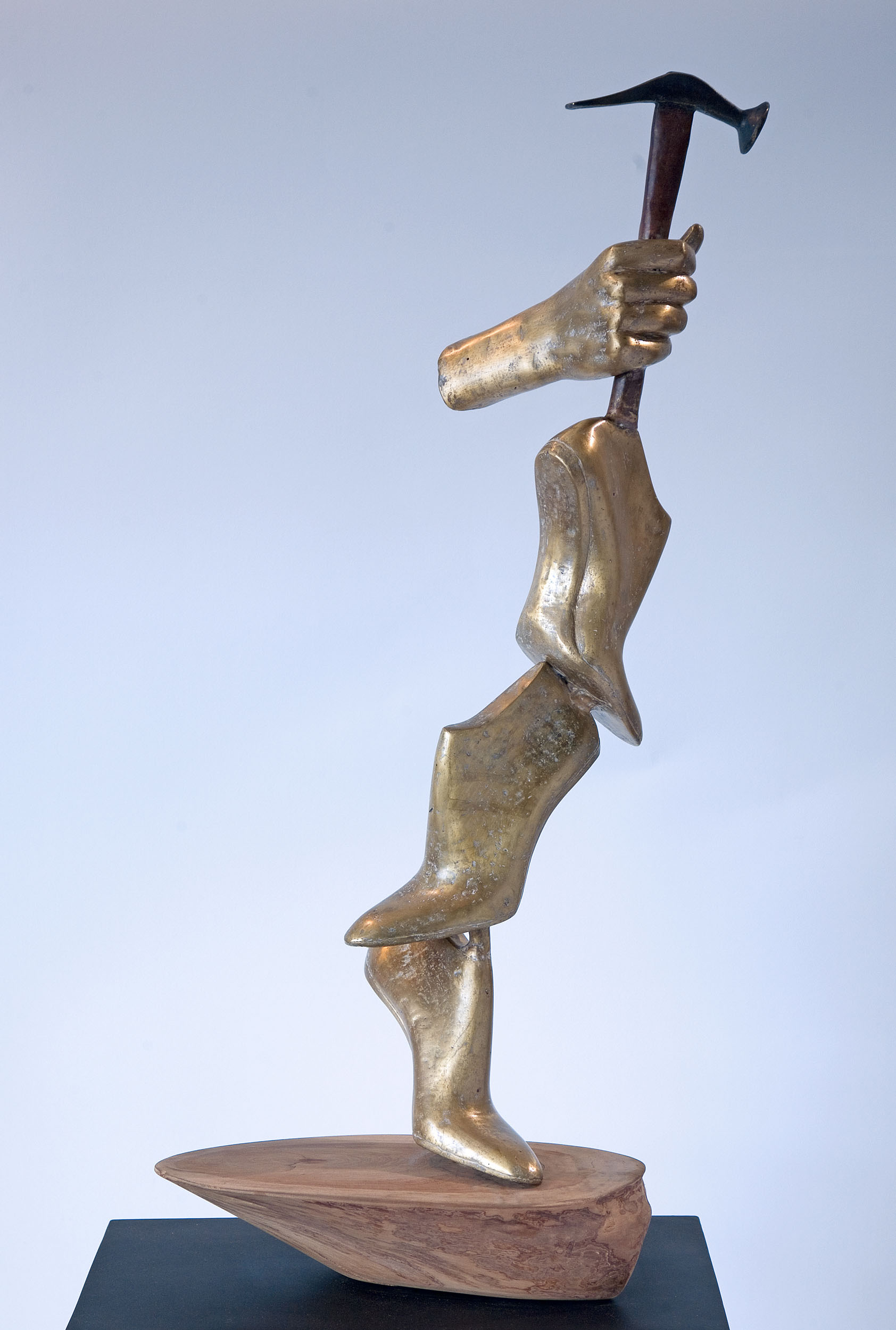 2013.9.10 TUE - 10.6 SUN
12:00 - 20:00 Open daily / Free admission
INTRODUCTION
French fashion has been supported by traditional couturiers. To pass on their precious tradition and knowledge and secure future growth, CHANEL has affiliated ateliers of traditional couturiers and presents a Metiers-d-Arts collection annually, incorporating designs by Karl Lagerfeld and the techniques of the Maison. Meanwhile, Kaïdin, as a sculptor, expresses the importance of preserving handicraft and enhancing its values by creating artwork with a hand motif. In this respect, CHANEL and Kaïdin have exchanged views and started a project involved sculpturing hands of artisans, including those of Chanel's Metiers-d-Arts.
Having visited many ateliers, witnessing great skills, touched artisan's hands and taken casts of them, Kaïdin created sculptures to be shown at this exhibition. Through these artworks, the exhibition shows the spirit of CHANEL's Metiers-d-Arts and introduces the world of the artist Kaïdin, filled with respect and a passion for creation.
ARTIST
Kaïdin-Monique Le Houelleur
Born in Vietnam to a French father and Vietnamese mother, Kaïdin has been living and working in Africa since her teenage years. In the early 80s, she began carving marble in Giorgio Angeli's studio in Italy, with sculptor Isamu Noguchi. In 1985, she achieved a sculpture titled "Oblation" for St. Paul's Cathedral in Abidjan, Ivory Coast. Inspired by her life and travels in Africa, Kaïdin's initial abstract works gradually evolved. From 1996, she devoted herself to nomadic «land art» and created installations in natural surroundings, inspired by African wild land, forests and villages. In 2000, she was awarded the Laureate for Africa in the World Expo in Hanover, with a 15-m-high sculpture themed on "Man, Nature and technology". In 2003, commissioned by the Park Hotel Tokyo, she created "Calao Tree", a masterpiece consisting of 800 original drawings and several brass works. In 2007, Kaïdin visited North Japan, on the trail of Matsuo Basho, and produced "in situ", a collection of more than 50 art installations inspired by haiku poetry. She has since created many works using various materials, including bronze, marble, wood, brass and glass. Her numerous exhibitions in Europe, Africa and Japan are proof of the diversity of her creative activities.
REPORT