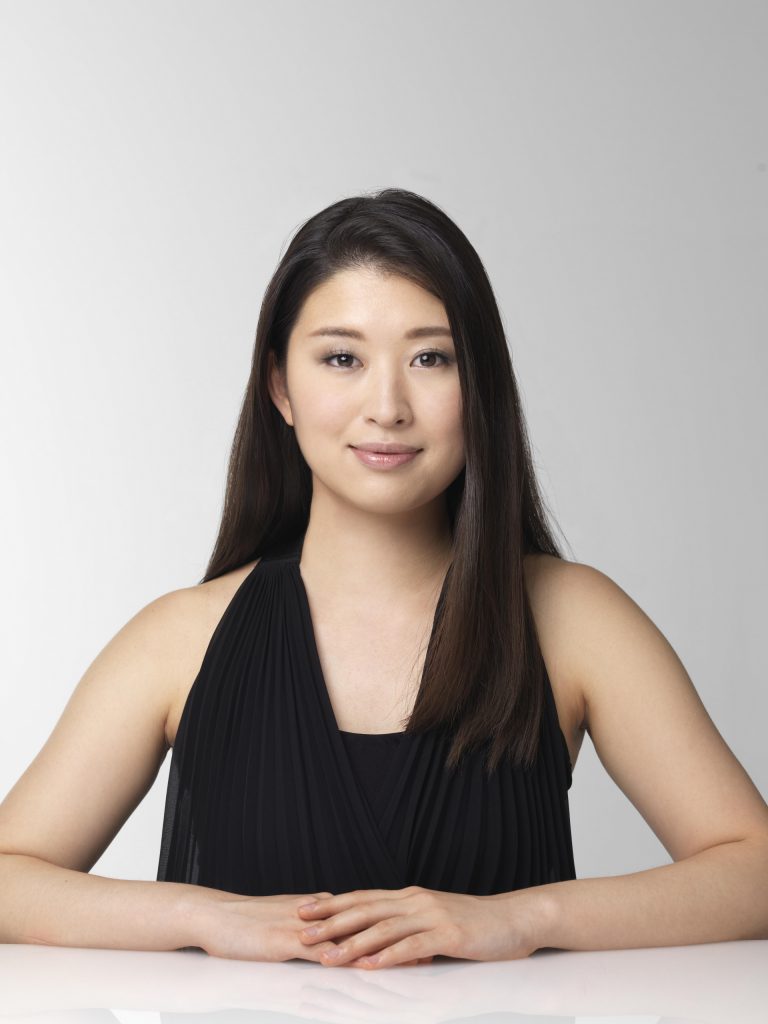 Arisa Sakai obtained her Diploma with highest honors at the Berlin University of Arts in 2013. She continued studying on the Soloist course "Konzertexam". In Japan she has received prestigious scholarships from the Japanese Government Overseas Study Program for Artists, the Meiji Yasuda Cultural Foundation, and the Yamaha Music Foundation.
She won several prizes at the PTNA Piano Competition in Japan. She went on to win the Most Promising Artist Award at the 8th Hamamatsu International Piano Competition, and the Jacques Rouvier Special Award at the Yasuko Fukuda Scholarship Audition by PTNA. The year after, she won 1st prize at the Sakai International Piano Competition in Japan. At age 18 she started winning prizes abroad, including 2nd prize at the Marsala International Piano Competition in Italy and 3rd prize at the Rotaract-Rotary International Piano Competition in Spain. She was awarded final scholarship award at the 57th Ferruccio Busoni International Piano Competition, won 1st prize at the 84th Bellan International Music Competition in France, and semifinalist at the 65th Geneva International Music Competition.
She has performed at a variety of music festivals, including the Chopin Festival, Macon Music Festival, La Folle Journée au Japon. She has also performed together with the Polish National Radio Symphony Orchestra, the Ribeirão Preto Symphony Orchestra, Osaka Symphony Orchestra, the Chamber Orchestra Nagoya and the Modigliani Quartet. She is a registered artist of the Japan Foundation for Regional Art-Activities in 2018 and 2019.
CHANEL Pygmalion Days 2015 Artist.
Official Website:
www.arisasakai.com
(As of September 2017)